Connie Britton, Lena Dunham, and More React To 2013 Golden Globes Nominations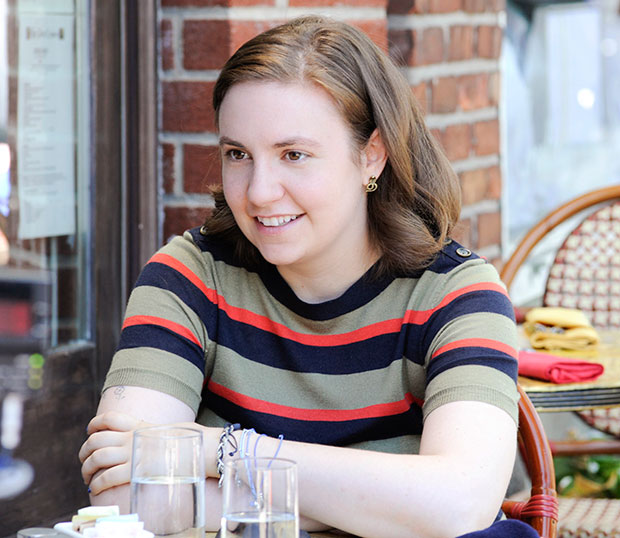 In the wee hours of Thursday morning, the nominees for the 70th Annual Golden Globe Awards were announced. This means that before the famous residents of Los Angeles were able to adjust their eyes to the sunrise or even brush their teeth, they were poised for a pretty darn good day.
Lena Dunham, who has had a whirlwind year thanks to the critical and popular success of her HBO comedy Girls, and Homeland's breakout star Damian Lewis are excited to be among this year's bunch of talented nominees.
"This is an incredible honor and the most wonderful ending to an amazing year," Dunham, who snagged nominations in the Best Actress in a Television Series, Comedy or Musical and Best Television Series, Comedy or Musical categories, says in a statement to Hollywood.com. "Thank you to the Hollywood Foreign Press. I'm thrilled to share this with our amazing cast and crew."
Lewis says of his Best Performance by an Actor in a Television Series, Drama nomination, "Just so happy to have a really good reason to stop Christmas shopping for a day. Opening a bottle immediately to celebrate my Golden Globe nomination for Homeland. I'm thrilled that Claire and Mandy were also nominated for their performances, and look forward to celebrating with the whole cast in Los Angeles in January. Thank you HFPA!"
Hayden Panettiere made a splash this year on ABC's Nashville. In regards to her Best Actress in a Television Series, Drama nomination Panettiere says, "I am so shocked and thankful to the Hollywood Foreign Press for this nomination. Callie Khouri created such an amazing and juicy character in Juliette Barnes making her so much fun to play. This show is a dream to work on with this incredible cast. It's such an honor."
Panettiere's fellow nominee Connie Britton said, "I am so grateful to the Hollywood Foreign Press to be nominated. It is a huge honor, and I'm thrilled for Hayden and I to represent everyone who has been working so devotedly and tirelessly on Nashville."
Benedict Cumberbatch says of his Best Actor in a Miniseries or Motion Picture Made for Television nomination for his role on Sherlock, "I'm so happy and honoured to be included with such great actors and perfomances. Thank you so much. Christmas has come early."
[Photo Credit: Jojo Whilden/HBO]
More:
2013 Golden Globes: See the TV Nominees Here!
Golden Globes 2013 TV Snubs: 'Mad Men', 'Game of Thrones', 'Sons of Anarchy', 'Parks and Rec'
Golden Globes 2013 Movie Snubs: Where Is Matthew McConaughey?

Justin Bieber Murder Plot Foiled: Two Men Had Planned on Castrating and Strangling the Pop Star (REPORT)

Kim Kardashians Best Bikini Moments (PHOTOS)