CW Sets Air Date for Joss Whedon's 'Dr. Horrible'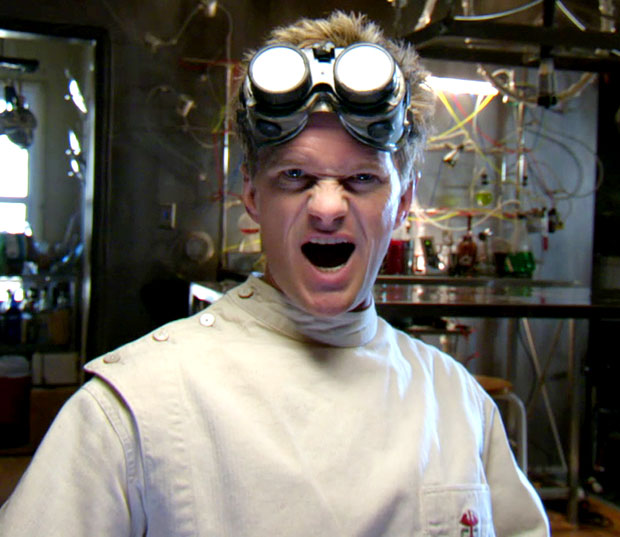 With the television debut of Dr. Horrible's Sing-Along Blog, Neil Patrick Harris will sing his way into your home (and your heart) — again. Dr. Horrible, originally a web series created by Joss Whedon (Buffy the Vampire Slayer) in 2008, has found a home on the CW and will air on October 9 at 9 PM ET/PT.  
In the web series, Harris plays Billy (a.k.a. Dr. Horrible), a supervillain-in-training who simultaneously seeks acceptance into the elite Evil League of Evil and the attention of his laundromat crush, Penny (played by geek crush 
Felicia Day
). Ready to foil Billy at every turn is his arch nemesis, the handsome Captain Hammer (
Nathan Fillion
). The CW broadcast will be an edited version of the three-part online original,
The Washington Post
reports.  
As ludicriously charming as the web series is, one can't help but wonder if adding Dr. Horrible to the fall lineup just adds to the over saturation of musical shows on TV right now. From Glee to Smash to ABC's new musical drama Nashville (at least Dr. Horrible has more than one word in its title), it seems like everyone is singing.
Fans of Whedon's earlier forays into musical territory — re: the pitch-perfect
musical episode of Buffy
— know that his signature campy style sets him apart. But will
Dr. Horrible
 be able to separate itself from the rest of the musical masses in the minds of those unacquainted with Whedon's work? The fact that
Dr. Horrible
is airing as a one-time special event should help boost interest and allow the show to avoid the "Oh jeez, not
another
musical show" trap. But, if ratings are high, a full series might not be far behind. According to
The Washington Post
, CW President Mark Pedowitz already announced to TV critics at the Summer Press TV Tour 2012 that he is hoping Whedon will decide to do a sequel for The CW. 
[Photo Credit: DrHorrible.com]