The CW Says There's Still Hope For Wonder Woman Prequel 'Amazon'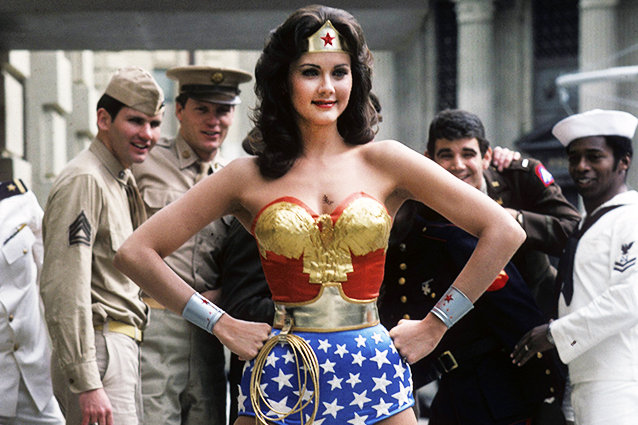 Don't put away that golden lasso just yet! The powers-that-be at The CW have just revealed that Amazon — the Wonder Woman prequel series — did not make the cut for network's 2013-2014 TV season but it could still fly on the network.
After Thursday's upfront presentation, where networks try to sell their fall shows to advertisers, CW President Mark Pedowitz revealed to reporters that the superhero drama remains in development. "Oh God yes," Pedowitz responded, when asked whether the project was still in the works. "It's being redeveloped." He adds that they don't want to produce something that doesn't do the franchise justice.
"It's the trickiest of all the DC characters," Pedowitz added. In order for Amazon to have the same monumental success as Smallville — the network's Superman drama which lasted ten seasons — they need to find a phenomenal actress worthy of the red white and blue leotard. According to EW.com, earler this development season, Warner Bros. TV hired a casting director for a project that was said to be "looking at the teenage years of the heroine who will become Wonder Woman." A casting call was then released looking for a the perfect-fit for "Iris" a 5'8" or above woman who can bring life to a character that hails from a secluded country.
The character description reads, "She was raised as a solider in a brutal environment. Now a stranger in a strange modern big city, she's a fierce warrior with the innocent heart of a romantic ¬ and she will fight to the death to make the world safe." The problem is always finding just the right woman for the job, but with all the talent in Hollywood there has to be someone to don the bracelets. 
Follow Leanne Aguilera on Twitter @LeanneAguilera
Follow Hollywood.com on Twitter @hollywood_com
MORE:
Why We Need Wonder Woman
Wonder Woman TV Stills
How 'Wonder Woman' Saved Feminism — Or Is It The Other Way Around?