Demi Lovato Will Return to 'X Factor' as a Season 3 Judge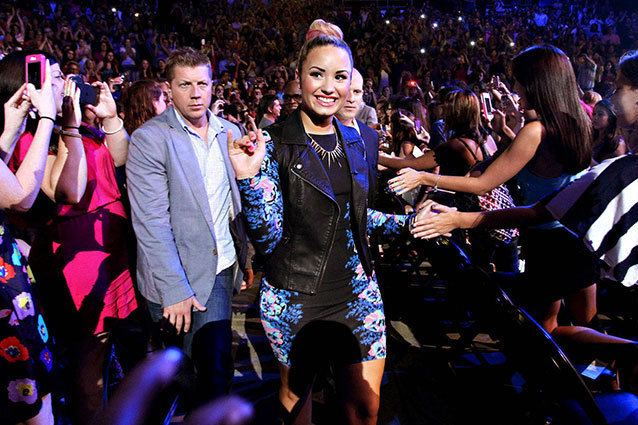 Recent news may have had you thinking otherwise, but as it turns out, not everyone is getting fired from The X Factor this year. Hollywood.com has confirmed that Demi Lovato, the "young adults" mentor who had a natural rapport with boss Simon Cowell on the judging panel last season, is set to return for Season 3. That leaves Cowell with two out of four seats filled, since Britney Spears "quit" (was probably going to be fired) in January, and L.A. Reid left to spend more time with his own recording artists.
RELATED: Sorry Simon, It's Time to Let 'X Factor' Die
"I couldn't be happier that Demi wants to come back this year," Cowell said in a release. "She's a superstar in her own right and was a fantastic mentor last year. Even though she can be really, really annoying — I truly enjoyed working with her and so did the artists. I'm especially pleased she's back, even during her world tour!"
Lovato's return is great news for the struggling show, which did not get the ratings it anticipated with its all-star judging panel last year. Spears proved to be a disappointment, as did Season 1's fired judges Paula Abdul and Nicole Scherzinger. Host Khloe Kardashian's fate on the show is yet to be determined, but we wouldn't be too surprised if Cowell gave her the boot.
What do you think, fellow X Factor fans? Happy to see Demi back? Who should fill the other two spots? Let us know in the comments!
Follow Shaunna on Twitter @HWShaunna
[Photo Credit: Stew Milne/FOX]
---
You Might Also Like:


Topanga's Revealing Lingerie Shoot: Hello '90s!


13 Most WTF Fan Tributes