'Downton Abbey' Creator Julian Fellowes to Produce 'The Gilded Age' Period Drama for NBC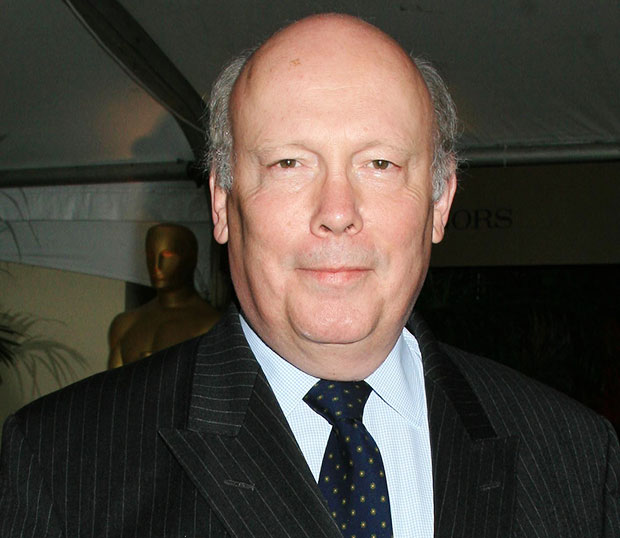 Great scott! Julian Fellowes has announced perhaps the greatest news for American Downton Abbey fans since the confirmation of a fourth season. Fellowes is teaming up with NBC to create an hourlong drama titled The Gilded Age, which he will write and produce. Centered around the opulence of late-19th-century New York. It is said to be an epic tale of the princes of the American Renaissance, and the vast fortunes they made and spent. "This was a vivid time," Fellowes explained to The Wrap. It will highlight the "dizzying, brilliant ascents and calamitous falls of record-breaking ostentation and savage rivalry; a time when money was king." Hollywood.com has reached out for comment, but did not hear back at the time of publication.
For fans of Fellowes' work, this new series falls nicely in-step with his previous series. Additionally, the news comes on the heels that similarly-themed breakout novel Rules of Civility was acquired by Lionsgate to be turned into a motion picture (though Civility focuses more on New York's post-Depression eta, the upper-crust, society-held opulence is the same). Seems everyone loves to write about old New York, eh?
For fans of Downton, though, we can't help but wonder: will the New York ladies of the Abbey make an appearance? Will we see a young Martha or Cora Levinson strolling down Fifth Avenue? Will the characters be fictional or true-to-life? There's certainly enough drama from the era to write about. So many questions! We're just dying for answers, aren't you?
Are you excited about this new series? Sound off in the comments!
[Photo Credit: WENN]
Follow Alicia on Twitter @alicialutes
More:
'Downton Abbey' Renewed For a Fourth Season
'Resident Evil' Director Teams with 'Downton Abbey' Writer (Wait, What?) for 'Pompei' Film
'Downton Abbey' Sets Ratings Records, Gives Us Reason to Celebrate

Chris Brown Makes NSFW Poop-Related Insults, Deletes Twitter Account

Blimey! They're British?? Can You Guess TV's Most Surprising Accents?