Emmys 2013 Opening Act: Neil Patrick Harris Rallies Kimmel, Fallon, Jane Lynch, Conan, Tina & Amy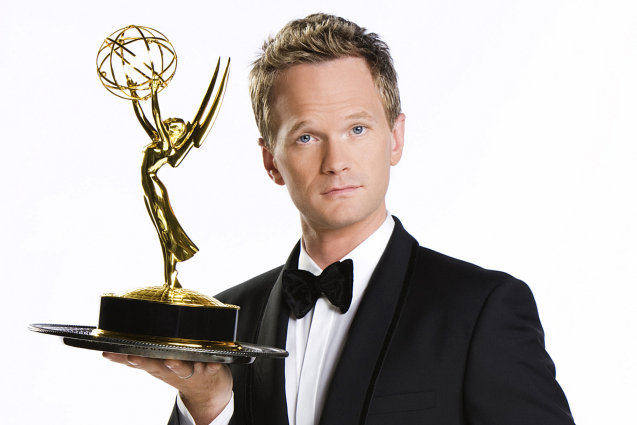 CBS
After a recorded bit that captured snippets from all of the year's best television programs and episodes (one that went on far too long and served up hardly any laughs, we might add), Neil Patrick Harris took the Emmys stage for a non-musical, but still pretty funny ordeal: a union of past ceremony hosts from Jimmy Kimmel to Jane Lynch to Jimmy Fallon to Conan O'Brien… and what the hell, for good measure, they threw in 2013 Golden Globes hosts Tina Fey and Amy Poehler as well.
The bit was far from uproarious, but exhibited good spirit and charm from each of the parties involved. Everyone input their specialty:
Jimmy Kimmel was sardonic and abrasive.
Jane Lynch played the powerhouse aggressor.
Jimmy Fallon tapdanced giddily.
Conan O'Brien ranted and raved like a lunatic.
Kevin Spacey revealed himself, in House of Cards form, to be the mastermind behind the whole debacle.
And Tina Fey and Amy Poehler chided NPH to  take his pants off.
Yep, all the basics. Nothing historical, but good fun nonetheless.
More:
Emmys 2013 Winners List
Funniest Emmys Moments of All Time
15 Best and Worst Emmy Dresses