Fox Fall 2013-2014 Schedule: 'Dads,' 'Almost Human,' 'Sleepy Hollow,' and More Sneak Peeks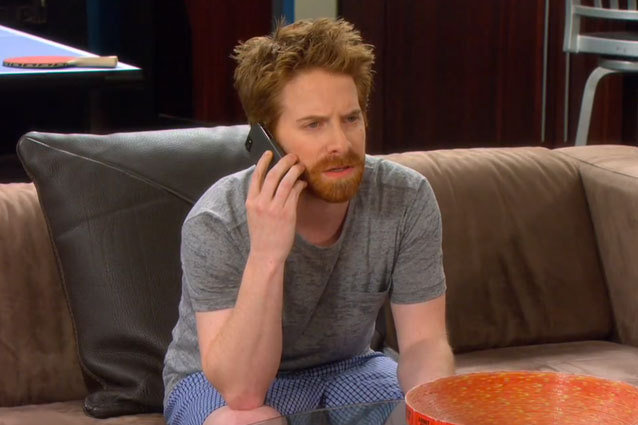 Now that Fox has announced its official schedule for the 2013-2014 season, we can get to the fun part: Judging each new show by a three-minute trailer that hopefully distills the tone, look, and story of a lovingly crafted piece of art. It's the Internet equivalent of judging a book by its cover. Wanna join? Here are the full trailers for most of the network's promising new series, and a brief reaction to each. 
Dads
Fox is really trying to cash in on CBS' success, but Peter Riegert and Martin Mull are wasted on bland jokes about old men being cheap and racist and how said traits ruin their sons' lives. The biggest issue? Bland, bearded Seth Green is far less entertaining than Robot Chicken frat boy Seth Green.
Sleepy Hollow
Kate and Leopold plus Once Upon a Time, with a dash of The Following's penchant for violence. If this disjointed and forgettable series makes it, here's hoping it ditches the Starbucks jokes.
Almost Human
Hot guys, slick robots, and J.J. Abrams? This has to be amazing. The trailer is bogged down with explaining this futuristic world's "synthetic" population (Abrams speak for "robot"), but it still feels like a fun, action-heavy show with a loveable lead duo and the prerequisite Abrams mystery.
Enlisted
It's clear this show is written with a quick wit. But can the cast can carry it? The extreme patriotism could play well in middle America, though.
Brooklyn Nine-Nine
This Parks and Recreation-meets-Law & Order cop comedy got the biggest reaction from Fox's potential advertisers. It's a perfect, hilarious vehicle for Andy Samberg, and Andre Braugher is a great foil.
And at midseason:
Rake
Oh, great. More lawyers on TV. Rake feels like a Showtime show without the sex, gore, and cursing. The only ace in its deck is the incomperable Greg Kinnear. With him, it just might work.
Us & Them
This cutesy comedy certainly has potential, with the impossibly adorable Alexis Bledel and Josh Ritter romance at the center and a supporting cast led by Michael Ian Black filling out the edges. The only question: What happens now that they've already kissed?
What do you think of the new shows? Which one are you most excited to see? Stay tuned for the first look trailers for Gang Related and Surviving Jack.

More:
Twist! M Knight Shyamalan Joining Fox's Schedule
Fox's Fall Comedies Include 'Enlisted,' 'Brooklyn Nine-Nine'
Kiefer Sutherland Returning for Limited '24' Run on Fox
---
From Our Partners:


Watch Justin Bieber Attacked in Dubai (Celebuzz)


33 Child Stars: Where Are They Now? (Celebuzz)