HBO Renews 'Enlightened,' Cancels 'Bored to Death', 'Hung' and 'How to Make It'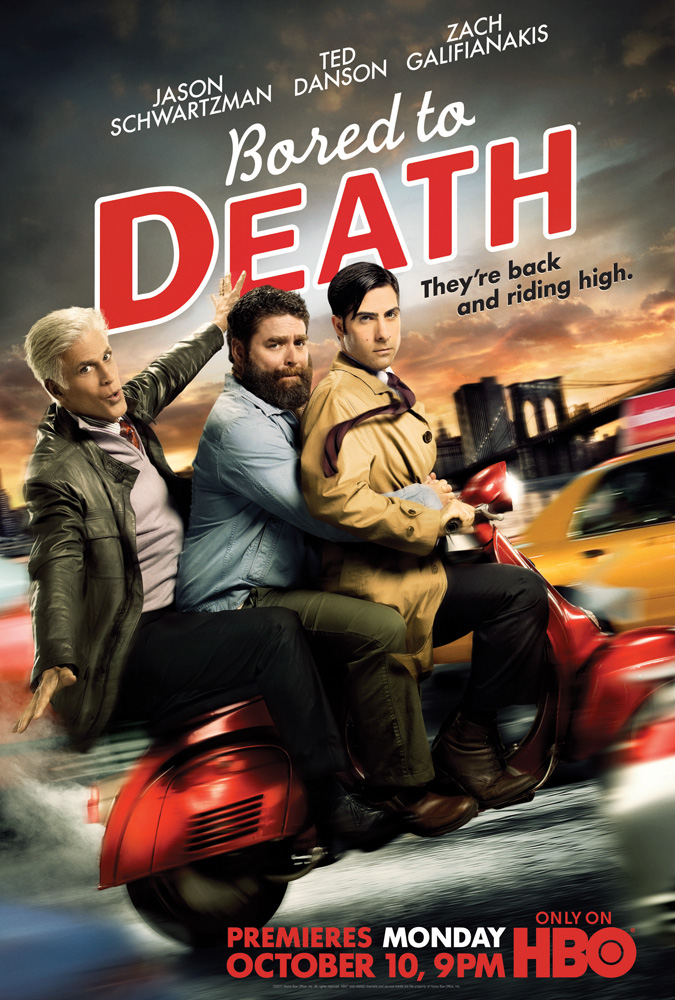 Today's news in HBO's renewals/cancelations offers both some good and some devastating developments. The network renewed its freshman series Enlightened, starring Laura Dern, favoring its critical celebration over its meager ratings. However, the network dropped the axe on series like its three-year-old dramedy Hung, its flashy look at the New York fashion world seires, How to Make it in America, and – get ready for the really bad news – its magnificent comedy, Bored to Death.
Hung, starring Thomas Jane, Jane Adams and Anne Heche, had a more sizeable fan base in its previous seasons. The ratings drop of over 40 percent in its third season, which concluded earlier this month, clearly paved the way for a series cancelation. How to Make it in America and Bored to Death also saw substantial losses this year.
What is most upsetting about Bored to Death's cancelation is that we'll now have to live forever with the unresolved conclusion of season three surrounding our lovably narcisstic and self-destructive hero Jonathan Ames, played to perfection by the wide-eyed Jason Schwartzman. Living without a weekly dosage of Zach Galifianakis is also quite a pity, especially since his character Ray was really beginning to pick up momentum in the third season. But the biggest tragedy of all is the loss of George Christopher—the multi-addict whose Peter Pan complex gave him an unmatched zest for living—portrayed by one of the unparalleled legends of the small screen: Ted Danson.
Looking on the bright side, HBO has some promising new shows on the horizon: Veep, starring Julia Louis-Dreyfus and Girls, starring Laura Dunham and created by Judd Apatow. Ricky Gervais' British series Life Too Short is also coming to HBO.
Source: Variety