Here's the Stellar Cast of 'RuPaul's All Stars Drag Race'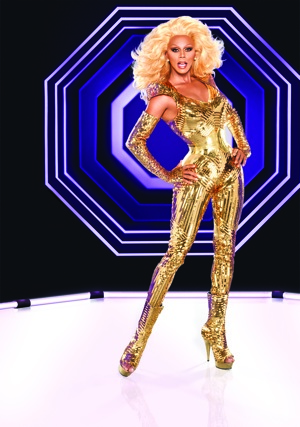 Hey Squirrel Friends, I know you've been waiting with baited breath to figure out just which alumni would constitute the all stars that will appear on RuPaul's All Star Drag Race. Well, wait no longer! Today Logo announced the twelve girls (or should we say "gurls") who are going to be on the show, and it is a mixed maniacal bag of former favorites and villains who never got a chance.
Thankfully there aren't any former winners among the bunch so no one will have the obvious advantage. The cast includes Chad Michaels, Yara Sofia, Pandora Boxx, Jujubee, Nina Flowers, Mimi Imfurst, Manila Luzon, Shannel, Alexis Mateo, Tammie Brown, Raven, and the chunky but funky Latrice Royale. Before you say, "Who?" just remember that everyone one of these queens is a huge star in the gay community (and in their own minds). It's funny that favorites like Chad Michaels and Jujubee, who both went far in the competition, are right up there next to Tammie Brown and Mimi Imfurst, both of whom were kicked out early on. Maybe it's a time for their second chance, or maybe it's time for one of our old favorites to win. I know that I'm still pulling for Latrice to take it all the way to the end.
In case your day needed to be a bit gayer, here is the Wonder Woman-inspired promo announcing the cast.
Follow Brian Moylan on Twitter @BrianJMoylan
[Photo Credit: Logo]
More:
RuPaul, We Demand You Announce a 'Drag Race' Winner Right Now