'Homeland' Hits Record Highs for Showtime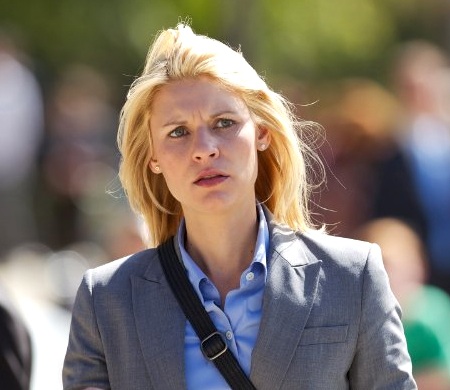 Yeah, well stick that into your pipe and smoke it, Abu Nazir! Carrie Matheson and her merry band of CIA agents are kicking ass and taking names: ratings-wise. The Showtime series has continued to grow in popularity following its string of Emmy wins this year, and Sunday night's new episode (the incredible, divisive, and best-so-far of the season, Q&A) was no exception. In fact, the show hit a series high with its Sunday episode, on top of delivering a first-time honor to the network.
The episode, which revolved around (SPOILER ALERT, duh) Sgt. Brody's maybe-sorta-gosh-I-hope-so crossover to the side of the good guys (but did he really? Gah!), drew 2.07 million viewers during its 10PM premiere on Sunday. That's a 19 percent jump from the previous week—delivering the highest viewership to date for the sophomore series.
And that's not all, Showtime brethren Dexter, now in its seventh season, increased its numbers 5 percent from last week—nabbing 2.28 million total viewers. For those keeping score at home, that means Sunday marked the first time in Showtime's history that two back-to-back episodes of original series drew more than 2 million viewers each in a single night. No doubt Carrie would be thrilled to know that so many people know she's right.
Do you watch Homeland or Dexter? Discuss their current seasons in the comments below!
[Photo Credit: Showtime]
Follow Alicia on Twitter @alicialutes
More:
'Homeland' Renewed for a Third Season
'Homeland' Recap: A Few Good Men

Kate Upton's Sexiest Viral Videos
(Celebuzz)