'Idol' Shocker: Erika Van Pelt's New Do—Most Dramatic 'AI' Makeover Ever?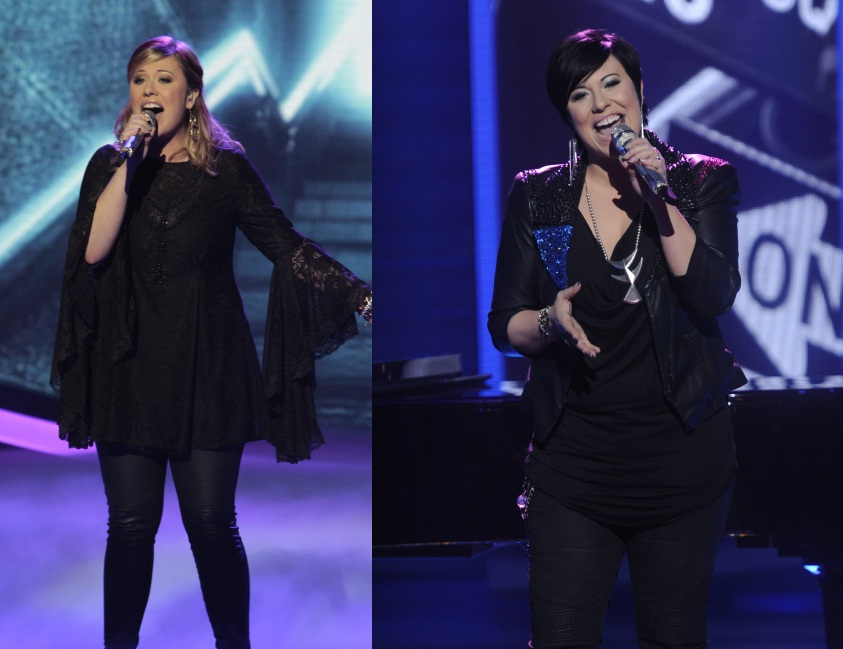 March 21 marked a big night for American Idol. The Top 10 singers performed Billy Joel songs and Erika Van Pelt chopped all her hair off. Not since the days of Sanjaya has a new do caused so much ruckus. 
Style mentor
Tommy Hilfiger
was on-hand for the Joel tribute and at his suggestion, Van Pelt decided she needed to do something dramatic: and not only did she go short, but she went from blonde to Lois-Lane black. While Sanjaya's sudden pony-hawk transformation on Season Six of
American Idol
shocked audiences and judges alike, it lacked one clear-cut factor: an actual cut. 
Van Pelt showed a truckload of courage by totally transforming her do, and it looks great. But what do you think? Was her hairstyle shift too dramatic? Do you like Van Pelt better blonde or raven-haired?