Julianne Moore BECOMES Sarah Palin in Trailer for HBO's 'Game Change'
Tina Fey, I love you. But you are about to be bested in the art of Sarah Palin impersonations. The new HBO movie Game Change stars Julianne Moore as the fomer vice presidential candidate…and she couldn't possibly be more of a ringer for Palin. The film will examine the John McCain campaign after the selection of Palin as his running mate. Playing McCain is the always stupendous Ed Harris, with Woody Harrelson in tow as McCain's campaign strategist Steve Schmidt.
Game Change, directed by Jay Roach and based on the book by John Heilemann and Mark Halperin, will hit HBO in March.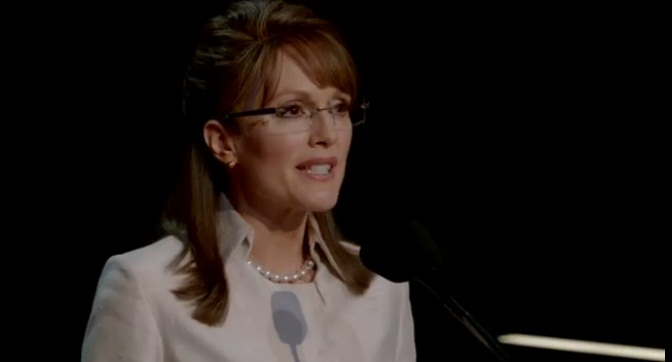 Source: Indiewire