Kate Upton's Sexy Super Bowl Teaser Released Early. You're Welcome.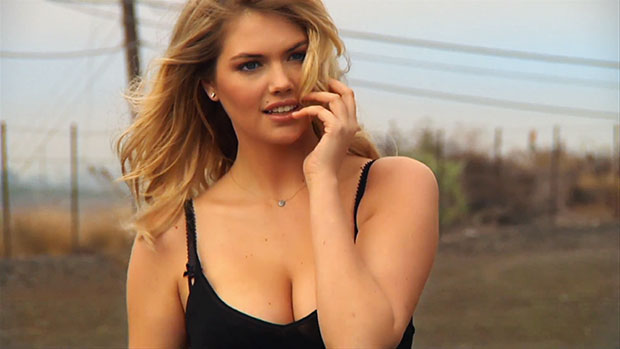 The scene is all too familiar: a super hot model doing an arbitrary task like getting a Pepsi out of a vending machine or doing her laundry with a bag of Doritos, yet it still sends oggling men's tongues wagging. Super Bowl advertising gold. But, hey, if it ain't broke, don't fix it. Or, in the case of Kate Upton, wash it.
Mercedes-Benz recruited the buxom, GIF-friendly 20-year-old model/actress for their Super Bowl ads, a teaser of which has "leaked" early. (If you consider a leak when the company in question released it early on their own, then yes, this was a leak.) The premise of the commercial is straight-forward and makes complete sense in terms of catering to its audience: Kate Upton washing a car in slow motion. Sold.
But, any dudes hoping for a Carls Jr.- like ad with a half-nude Upton writhing around on an automobile are going to be pretty letdown. Instead, the Sports Illustrated swimsuit cover girl hangs out around a car that's being washed by a gaggle of drooling guys hoping to catch her eye. Joke's on you, fellas! Still, even with it being slightly less gratuitous than previous overtly sexual Super Bowl ads like those infamous Go Daddy spots, Cindy and Ali would be proud. 
Of course, this is just a teaser, so this whole thing could end very differently. Watch the first Mercedes-Benz Upton ad, which will air again during the Super Bowl on Sunday, February 3 on CBS, here:
[Photo credit: Mercedes- Benz]