Louis C.K. Announces Tour Dates, Riffs on Jay Leno, Continues Total Comedy Dominance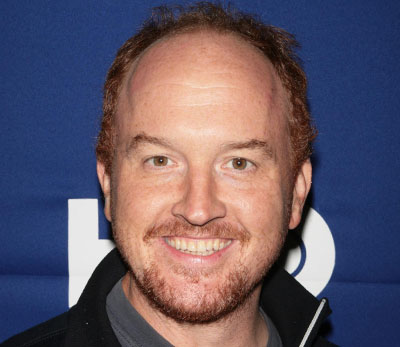 Trying to best Louis C.K. at this juncture in his career is like….well, trying to best Louis C.K. at this juncture in his career. It simply can't be done. It can't be done if you're trying to have the best comedy on television (he already does and it's called Louie, which thankfully returns to FX this Thursday, June 28 AT 10:30 PM ET); it can't be done if you're trying to unfunny the funniest guy on the planet on Twitter (he can, and will, verbally obliterate you); it can't be done if you're Jay Leno and you try to recover from the comic's comic telling you "You're the weirdest looking person on the planet Earth" (but more on that in a bit); and it definitely can't be done if you're a scalper or a ticketing service trying to make a quick buck off him or his fans. He will, as he does so often, best you. 
On Monday the 44-year-old star delivered a one-two knockout punch, first by announcing his fall/winter tour. But here's the kicker: the tickets for the shows, which begin in October in Cleveland, are being sold exclusively through his website (at $45 a pop, whether you're in the first row or the last) meaning fans won't get slammed with surcharges and he's also enforcing a strict no re-selling policy, rendering scalpers ineffective. What a stand up guy. 
"Some of these rules may be a pain in your ass, but please be patient. My goal here is that people coming to see my shows are able to pay a fair price and that they be paying just for a ticket. Not also paying an exorbitant fee for the privilege of buying a ticket," C.K. wrote in the announcement on his website, later adding, "Doing things this way means I"m making less than I would have made if I did a standard tour, using the usual very excellent but expensive ticketing service. In some cities I've had to play smaller venues and do more shows. But I like doing more shows and about a year ago I reached a place where I realized I am making enough money doing comedy so the next thing that interested me is bringing your price down. Either way, I still make a whole lot more than my grandfather who taught math and raised chickens in Michigan." 
How do you follow up such a killer announcement? By making a scathingly funny appearance on The Tonight Show with Jay Leno. The comic not only stunned Leno (and likely most of his viewers) with a well-timed jab at Jerry Sandusky but leveled the talk show host by telling him, "You're the weirdest looking person on the planet Earth." While Leno tried to retort with bald jokes, the point was moot. The man can't be bested. He continued, "Jay, if you weren't famous and you robbed a bank and the dude was describing you to the police sketch artist, he'd be like 'no seriously, what does he look like?' Nobody looks like you. I can't believe I'm looking at you." 
Watch both parts of C.K.'s visit to The Tonight Show to hear more material — like why his daughter is an expert at telling jokes and why men will always be worse than women ("Kim Kardashian's annoying, but Hitler killed everybody") — below. Then try, probably in vain, to get tickets to his tour. 
More: