Marvel Creates Television Division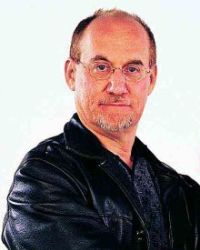 Marvel Entertainment announced today that they are creating a new television division, Marvel Television, and appointing four-time Eisner award-winning writer Jeph Loeb as its Executive Vice President. 
Loeb, who will be in charge of translating Marvel's comic properties into television content (both live action and animation), has a long history of working in the business.  He has written both Marvel and DC comics for many of their most recognizable characters, including Spider-Man, Batman, Iron Man, and Captain America; his Batman: The Long Halloween was a big influence on Christopher Nolan's Batman Begins.  Loeb has also worked as a writer and producer on Smallville, Lost, and Heroes, and executive produced Buffy the Vampire Slayer: The Animated Series.
It's unclear from the company's press release whether the goal of Marvel Television is an all-Marvel channel, or whether Loeb's job will be focused on increasing syndication of previously existing properties.  Either way, this is good news for comic-book fans: you can look forward to more superheroes and supervillains gracing your boob tube soon.