Olivia Munn Vs. Zooey Deschanel: Is a 'New Girl' Fight a Possibility?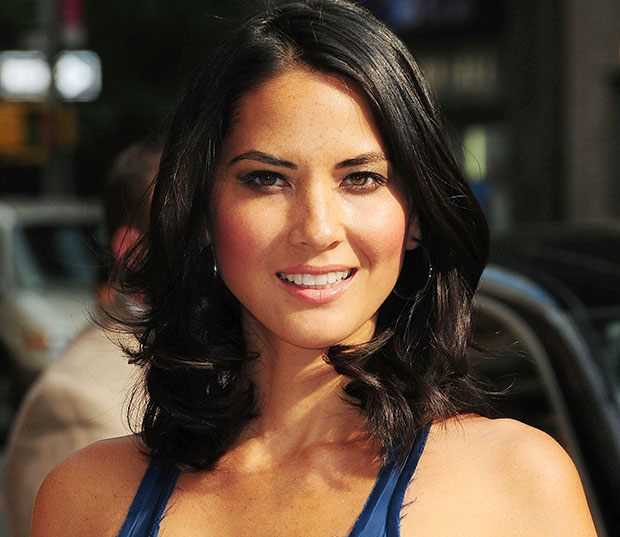 What happens when one female is threatened by another female? A bitch fight is likely to go down. That's exactly what happened in Season 1 of New Girl when Zooey Deschanel's Jess was verbally insulted by her roommate Nick's girlfriend Julia (played by Lizzy Caplan). In the end, Jess and Julia got past their spat and became buddy-buddy — but now it's Season 2 and Jess may face another enemy when Nick gets a new girlfriend played by Olivia Munn.
It seems obvious to viewers that Nick and Jess are going to end up together and are internally gaga over each other, even if they haven't realized it yet. So, is it possible that we might be seeing another on-screen girl fight in an upcoming episode when Munn hits the scene?
"My character, everything I know so far is that I get along with everyone in the group and Zooey's character, so that's a really nice thing," Munn told Hollywood.com when we caught up with her at the God's Love We Deliver 2012 Golden Heart Awards Celebration in New York on Monday.
Munn, who also has a role on HBO's The Newsroom also predicts that she will get along with Deschanel off-camera as well. "I think Zooey and I would end up just like hugging each other and just petting each other's hair," she says. "It would just become this basically big cuddle fest I think."
"I actually love the idea of women really getting along," she explains. "It can be very different and look different, but really get along."
Is this nicety-nice act going to make for an entertaining plot line when Munn's character starts appearing on the show? Or, would you rather opt to see a little hissing and cat-fighting liven the screen?
Follow Lindsey on Twitter @LDiMat.
[Photo Credit: Dan Jackman/WENN]
More:
'New Girl' Recap: It's Hip(ster) To Be Square
'New Girl' Recap: What's Fluff Got To Do With It?
'The Simpsons' Season 24 Premiere: I Was Saying 'Boo-Urns'
From Our Partners:

'Twilight' Star Kristen Stewart Drops 2.2M on L.A. Home Near Robert Pattinson — PHOTOS
(Celebuzz)

Rihanna to Earn $8 Million for Turning on Christmas Lights: 14 Celebrity Appearance Fees Revealed
(Celebuzz)