Puppets Get In On the Web Series Phenom With 'Puppet High'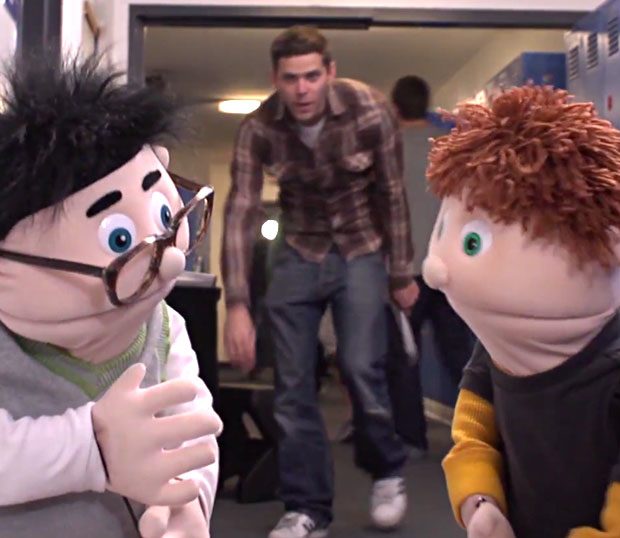 Yesterday, we reported on a growing phenomenon in Hollywood: Celebrities are flocking to the Internet to stream their own web series. From Ricky Gervais to Amy Poehler to Jerry Seinfeld to Lisa Kudrow to Morgan Spurlock, stars have found a creative (not to mention, inexpensive) outlet to reach even more of their fans. But we forgot there was another part of the celebrity sphere that was getting in on the fun: puppets! 
Puppet High,
the web series from Groundlings stars 
Andrew Friedman
(better known as Charlie's Uncle on
It's Always Sunny in Philadelphia
),
Mikey Day
, and
Michael Naughton
(who you'll remember from those inspired
David Blaine spoofs
you watched a lot in college) imagines a world in which a virus turns 20 percent of humans into puppets. So, kind of like a zombie apocalypse, but
way
more adorable. 
Puppets! 
So, does this mean someone will, at long last, get a much-needed Avenue Q movie in motion? Make this happen, universe. 
[Photo credit: NBC Universal] 
More: