Remote Control: What to Watch on Nov. 29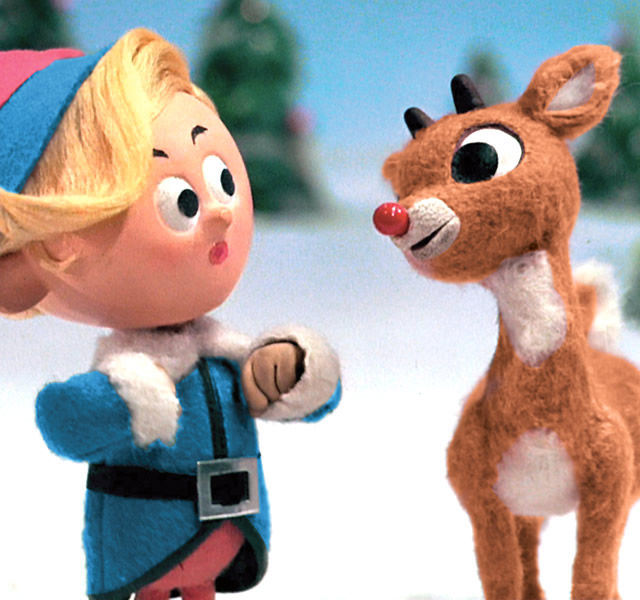 Tuesday, Nov. 29
Top Tier
Rudolph The Red-Nosed Reindeer
8 p.m. ET/PT on CBS
It's that time of year when regular programming takes a back seat to holiday classics like this stop-motion animation movie. It's got all the classic Burl Ives tune "Holly Jolly Christmas" and other favorites like "Silver and Gold" and "The Island Of Misfit Toys" and if it doesn't warm your heart when the Bumble finally hangs the star on the Christmas tree and Rudolph saves the day, I don't know what to tell you. (And if that's a spoiler, you're probably five years old.)
8 p.m. ET/PT on Fox
"I Kissed a Girl"
Things are getting a little crazy over on Glee. It looks like Puck is going to tell Quinn about his little side romance, Sue and Bieste are dating the same guy, and the preview is really intent on showing Schue and Emma kissing all over the place. And then there's that whole "I Kissed a Girl" routine. It's going to get messy. My hope is that all this romantic complication will be handled in an entertaining and non-headache-inducing manner, but if past experience tells us anything, we'll need a bottle of Advil, dim lighting and a cold compress after this. Of course, that doesn't mean we're any less inclined to watch it.
"To Be, Act 1"
It's part one of the Season 4 finale and after last week's shocking events, there's a lot of cleaning up to be done. But if we know anything about SAMCRO, we know that things are going to get a whole lot worse before they get better. Here's hoping all of Kurt Sutter's Twitter ranting was worth it with this extended finale.
Alternates
Victoria's Secret Fashion Show
See Our Gallery to Get a Sneak Peak!
9 p.m. ET/PT on CBS
Models in sparkly bikinis set to popular music as performed by the likes of Maroon 5 and Kanye West? Yeah, that'll turn some heads.
9 p.m. ET/PT on the CW
"That's What You Get For Trying To Kill Me"
The ante is upped the episode when new mysteries are revealed and Juliet gets a little obessed with her teacher.
Andrew Dice Clay looks to repair his reputation after his stint on Entourage with a guest spot on Fox's hit show in which, yet again, he'll play himself. Plus, Burt spends the episode trying to win an Invention contest. At the very least, it will be an entertaining episode.