'Spartacus: War of the Damned': What To Know Before the Last Bloody Chapter Begins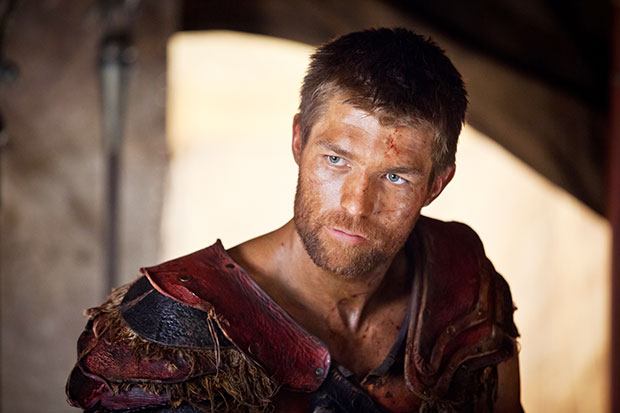 To the bitter end.
The tagline for the last chapter of the Starz Spartacus series describes the long, bloody journey that looms ahead for our titular gladiator as the dark, final season bows on Friday, Jan. 25. The premiere opens many months after Gaius Cludius Glaber was defeated, and the rebel army, led by Spartacus (Liam McIntyre) and his generals Crixus (Manu Bennett), Gannicus (Dustin Clare), and Agron (Dan Feuerriegel), continues to amass victories over Rome.
With the rebel numbers swelling to thousands of freed slaves, and Spartacus more determined than ever to bring down the entire Roman Republic, the horde becomes a force that challenges even the mighty armies of Rome. Together, the rebels engage in one bloody skirmish after another and prepare for the inevitable: a full out war. However, there is discord among the ranks of the rebels, and not everyone agrees on an important issue: are all slave owners evil? Should they all deserve to die?
The premiere, titled "Enemies of Rome," opens with Spartacus as he continues to assemble a formidable army and outwit Rome's finest commanders. The desperate powers of Rome are forced to turn to the wealthy and ambitious Marcus Crassus (Simon Merrells) to aid in the campaign against the rebellion.
As we embark on another full season of all the blood, gore, and sex you've come to expect and love from the gladiator series, be prepared to meet some new – yet familiar – faces. Most important of them all is a young Julius Caesar (Todd Lasance) who is nothing like the man that history books have painted. He is young, poor, noble, and most importantly, unknown. Don't expect to hear any utterance of "Et tu, Brutus?" anytime soon, as Caesar plays a much different role in this show. And speaking of expectations: if you thought Spartacus could not possibly get any more violent and gory… well, let's just say you haven't seen anything yet.
"Our take on this classic tale comes to an end with War of the Damned," creator and executive producer Steven S. DeKnight says. "Yet I am confident that many more iterations of Spartacus shall follow in the years to come. It is a story worth telling and I am deeply honored to have had the opportunity to expose a new generation to it."
Spartacus: War of the Damned premieres Friday, Jan. 25 at 9 PM ET/PT on Starz.
[Photo Credit: Starz]
Follow Sydney on Twitter @SydneyBucksbaum
More:
Comic-Con 2012: 'Spartacus' Final Season Trailer Debuts
'Spartacus' Marches Into Final Season: Quitting While It's Ahead?
Lucy Lawless, Liam McIntyre on Death & Dying in 'Spartacus: Vengeance' — EXCLUSIVE CLIP

Celebs as Kids: Guess Who? (Celebuzz)