Starz Shuts Down 'Party Down'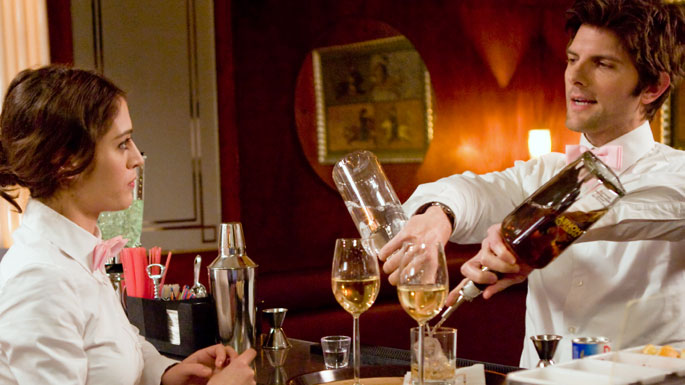 The party is over for Starz' Party Down, which was officially cancelled today. The cult comedy centers on a sextet of aspiring actors and writers who work at a catering company while waiting for their big break.
Despite critical acclaim and a passionate fanbase, Party Down slipped to a low 125,000 viewers in its second season. The show has also had issues keeping its cast, losing Jane Lynch to Glee, Ryan Hanson to the upcoming Friends With Benefits, and Adam Scott to recurring appearances on Parks And Recreation.
Starz' suicide survivor drama Gravity was cancelled as well, but everyone has basically forgotten about that show already.
Despite the fact that it's getting rid of almost half of its original programming, Starz VP of programming Stephan Shelanski said that "Starz remains committed to aggressively expanding our original programming lineup."
While we never got to see Party Down (seriously, who owns Starz?) we wish it the best of luck at becoming the next Arrested Development.
Source: Hollywood Reporter