'The Bachelor' Lawsuit: Series Sued for Racial Discrimination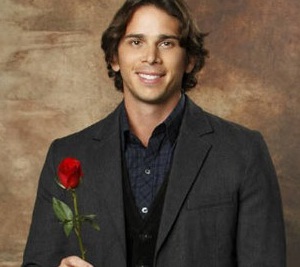 Racial equality should include all rights and privileges — even the right to showcase your vanity, competitiveness, and complete misunderstanding of genuine love. But somehow, minority groups have been denied this basic human entitlement. The Bachelor premiered in 2002, spawning its sister series The Bachelorette a year later. Collectively, the programs have broadcast 23 seasons, with 23 different central stars — all white. A Nashville-based group, led by football players Nathaniel Claybrooks and Christopher Johnson, filed a lawsuit Wednesday against the ABC series on the grounds of racial discrimination against people of color.
THR reports that Johnson claims to have shown up at a Bachelor casting call, only to be approached immediately by an employee asking why he was there. Johnson's application was taken by the employee, but he was never contacted thereafter.
The lawsuit states, "The deliberate exclusion of people of color from the roles of the Bachelor and Bachelorette underscores the significant barriers that people of color continue to face in media and the broader marketplace," and that the series "plainly prohibits whites from refusing to contract with African Americans because of their race."
The suit continues, "Moreover, studies show that images presented in the media play a substantial role in the formation of peoples' racial attitudes and opinions. The absence of
Bachelors
and
Bachelorettes
of color suggests, to both white viewers and viewers of color, that interracial or non-white relationships are undesirable or unworthy of the nationally broadcasted platform of
The Bachelor
and
The Bachelorette
." ABC has not immediately responded to Hollywood.com's request for comment. 
As far as occupations go, the series' bachelors and bachelorettes have represented a wide variety: Stars have doctors, bankers, soldiers, actors, publicists, athletes, artists, and fishermen. But as far as race goes, both programs have yet to represent a focal player who is either black or Hispanic. In March, a grassroots movement began to cast Lamar Hurd, an African-American sportscaster in Portland, Ore., as the next Bachelor, but, so far, ABC has yet to announce its next cast.
"This is a case about equal opportunity," attorney Cyrus Mehri said during a press conference. "[We want to] help make this one of ABC's most profitable shows… that will better reflect this country."
More:
Bachelor Final Rose Recap: Meet the Parents in Switzerland
Bachelor Ben Flajnik & Courtney Robertson Won't Get Married, Says Past Winner
Exclusive: Bachelorette Emily Maynard Started Her Journey To Find Love
[THR]