'The Bachelorette' Contestant Doug Clerget: "My Girl Radar is Broken"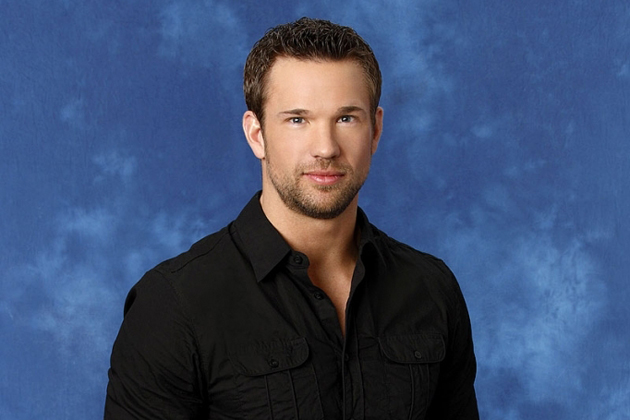 Oh, Doug. Poor, poor Doug. You see, Doug Clerget is a dad, and he's a normal guy who went on the wild Bachelorette ride and didn't read the signs, so he just had to hold on tight until Emily Maynard pushed him off the ramp on her way to finding true, reality television love.
The single dad and Emily admittedly hit it off quite well in the beginning, but Doug's ability to seal the deal (a.k.a. kiss the damn girl already, sheesh!) ultimately lost him the girl. Looking back at the events, though, Doug sees things a little bit differently than how he did at the time of taping: "I was always like, 'Well, you know, like I dig Emily. You know? We have a great time. We have these great conversations.'"
In a conference call on Thursday, Doug mentioned that the other guys in the house saw things a little bit differently, though, explaining that it was "the on-going joke while we were all together," and that "I did not fully comprehend the amount of chemistry that all the guys [had with Emily]."
Would he have done things differently? Probably, he said, explaining that he "didn't really understand how much physical chemistry was going on. [Laughs] … watching it right now, it seems like, it seems like there is a lot of physical chemistry going on. So I was definitely, probably should have been a little more on my toes about that."
Doug, being one of the few fellow single parents in on the game for Emily's heart thinks that his own respect for her as a single mother might've been the source of his issues with making a move on her: "I definitely [tried] to be respectful. I think that in terms of approach … I felt like Emily and I had a good connection from both being single parents. … a lot of guys, I know, were trying to be as physical as they could just in terms of kissing her every chance that they got. I just kind of thought, I'm not a mind reader and my girl radar's broken; I didn't know how much like Emily wanted that to happen, being a single mom. So I didn't want to me one more guy trying to kiss her when maybe she just wanted to get to know the guys. I guess I just read that wrong." Well, when your girl radar is broken, my dude, sometimes the readings can be misinterpreted.
Overall, though, Doug feels that the strongest are "Jef and Arie" and that their intentions were the most pure out of all the remaining men. "They are both mature and good guys and I think they're up for being a stepfather and good role model." Aww shucks, how sweet; a ringing endorsement from a father is a good thing to have going into the final stretch of the show. As for Doug's future in love, he says that he wouldn't rule out being the lucky guy on The Bachelor but that he's "probably so far down on the list" of prospective candidates. Don't be so hard on yourself, Dougie boy! One day your princess will come! In the meantime, might want to get that girl radar fixed. I know a guy in Van Nuys, he does it for real cheap.
Additional reporting by Lindsey DiMattina
[Photo Credit: ABC]
Follow Alicia on Twitter @alicialutes
More:
'The Bachelorette' Contestant Jef on Love, Being a Husband
'Bachelorette' Contestant Arie Teases His 'Fiancee': Engaged to Emily?
'The Bachelorette' Recap: Blue Balls