'The Killing' Renewed for Second Season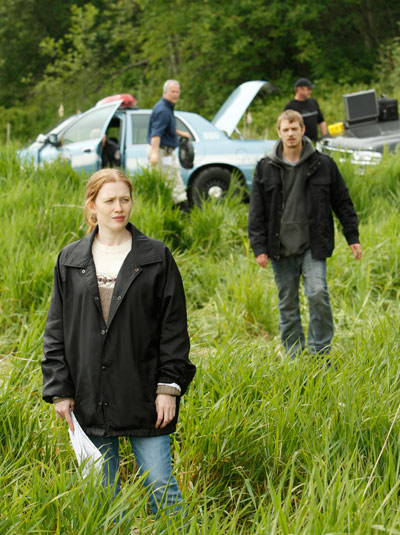 AMC's sizable hit is Mad Men, currently on hiatus until its fifth season. The channel's intense character piece is Breaking Bad, beginning a fourth season this month. Its high-stakes science fiction epic is The Walking Dead, which recently began releasing promo shots of its second season. And, thankfully, there is also a new season in the works for AMC's detective story, cerebral character study, and distinctly heart-wrenching drama, The Killing.
The Killing, as a mystery surrounding the death of a Seattle girl, provokes a higher degree of active watching than many shows on television. You hunt with the detectives. You grieve with the family. And you never stop wondering about the suspects.
The Killing's renewal for a second season is just the latest episode in AMC's pattern of producing quality, artful television: they know what's good. Now, if only the rest of the world would realize this so that the series could live up to its name in the ratings.
Source: Hollywood Reporter