'The Neighbors': Scoop on TV's Wackiest New Comedy — VIDEO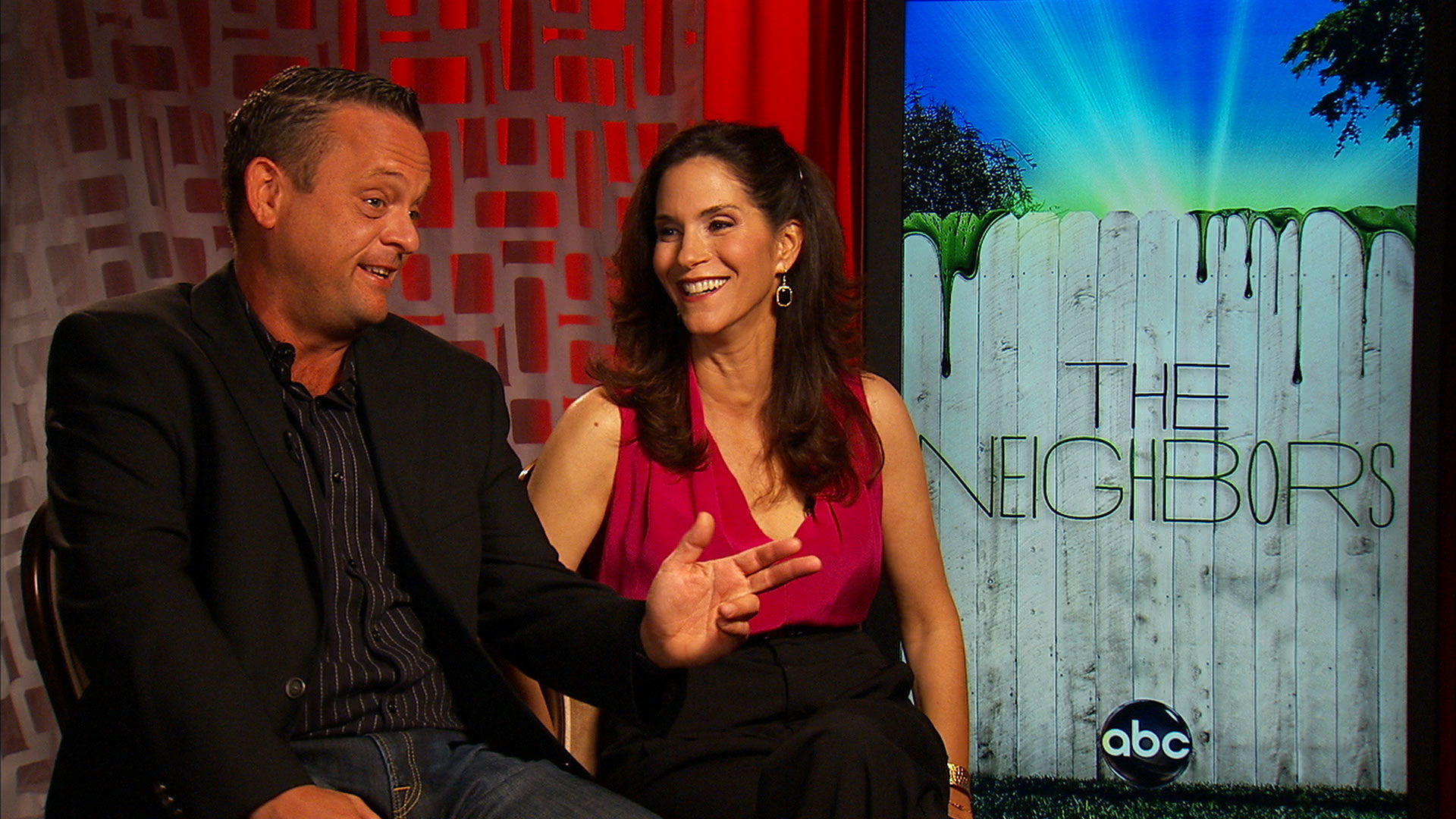 Sorry, every other show vying for this unique honor — one fall comedy clearly out-weirds you all. In fact, in terms of pure, out-of-this-world kookiness, the rest of you are lightyears away — because Dan Fogelman's The Neighbors is probably one of the craziest pilots we've ever seen.
The set-up is this: A down-on-their-luck New York City couple (Jami Gertz and Lenny Venito) move in to a luxurious suburban New Jersey housing development, not knowing, of course, that all of their neighbors are little green men in human bodies, with the names of world-famous athletes. Yeah — we don't really get it, either. But don't take our word for it — we sat down with Fogelman, Gertz, and Venito during this summer's Television Critics Association Tour to get the scoop straight from the source:
The Neighbors premieres tonight at 9:30 p.m. ET/PT on ABC.
Follow Shaunna on Twitter @HWShaunna
[PHOTO CREDIT: Karen Neal/ABC]
More: