Will the Final 'Nikita' Season Be Satisfying?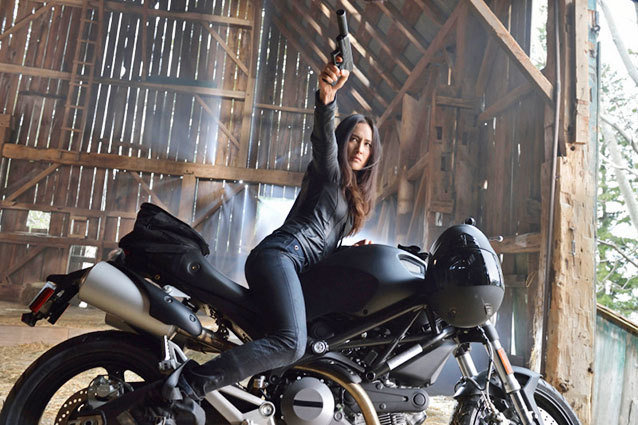 The CW
For those of us who were a little late to the Nikita party (that would be the kicking butt and taking names party), we're especially sad to see the series end. The final season of the CW show begins on Nov. 22 and we're a little wary. Nikita's fourth season is the finale and it's only six episodes long! That's not enough time to wrap everything up.
Here's a quick recap: Nikita killed the president; her friends and her fiancé are mad at her; Amanda is still out to get her; The Shop (or The Group, or whatever that terrifying, faceless gang of international criminals wants to call itself) is still helping Amanda manipulate and take down Nikita; and — oh yeah — don't forget Owen/Sam regained his memory and turned into a huge jerk. Aside from everything going on with Nikita, the writers are going to have to wrap up the stories of the other main characters: Michael, Birkhoff, Alex, Owen/Sam, and Amanda. It's a lot to pull off in a measly six-episode season, how are they going to do it?
We might have our reservations about the final season, especially because the story was just getting good (and complicated), but the writers of Nikita have done well so far. They've created a wonderfully exciting spy drama up until this point with a good mix of heart-wrenching moments and fast-paced action. If anyone can pull off such a short final season (really, it's more like a mini-series), this is the team to do it.