World's Worst Starlet Rosie Huntington-Whiteley Turns Down 'Project Runway'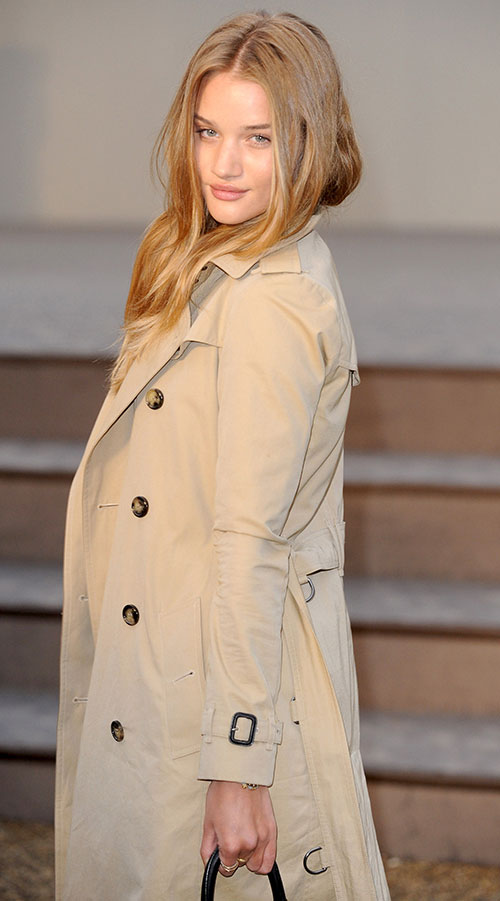 Do you know what a Rosie Huntington-Whiteley is? I didn't either really, until I sat through the clanging blur of Transformers 3: Quest for Untold Riches and she was the British girl in it. She apparently was a lingerie model before and, since no one ever heard of her, that sort of makes her Victoria's secret. 
Anyway, she just backed out of hosting Lifetime's second season of
Project Runway All Stars
at the last minute. Um, Rosie, why the hell are you turning down work? It's not like Hollywood is beating down your door. According to the gossips
at Page Six
, Rosie took time off from boffing serious thesbian
Jason Statham
to lobby hard for the role of host to replace the cardboard cutout named
Angela Lindvall
that they used for Season 1. Rosie was all locked and loaded to be the host of the second season of a spin-off of a tarnishing, once-great reality show that no one really watches anymore except to remind themselves of how good it used to be when it was on Bravo. Then she bowed out just three weeks before filming started to take a part in
Mad Max: Fury Road
. Apparently Rosie never met a sequel with a colon in the title she didn't like. 
After a quick audition process, producers finally tapped model Carolyn Murphy to host
Project Runway: The Search for Mondo's Gold
, which is currently filming in New York. I'm sorry, Rosie, but
Katie Holmes
 — who
may
or
may not
have
a thing or two
going on in her
personal life
 — found some time to be a guest judge, and you can't be on freakin'
Project Runway
? Seriously, child, snatch it together!