Are Some Actresses Cursed to Kill Shows?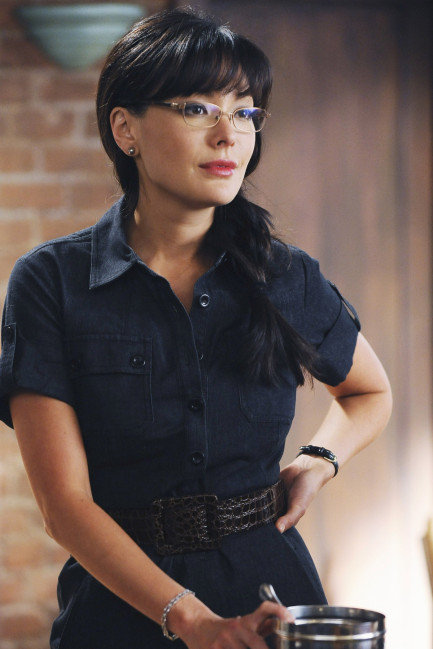 ABC/Getty
It's tough to be an actress in Hollywood. The pressure to maintain the perfect look and body can be overwhelming. Not to mention, all the other random free radicals that result in some actresses getting cast in television shows or movies over others. That being said, there's still a little magic involved in joining the cast of a series. Some television series might have the perfect cast and last for over 10 seasons or they could be cancelled after a few episodes. Here are a few actresses who seem to be the Typhoid Marys of their respective series. 
She's sexy, effervescent, and a more than decent actress. And yet, she's been attached to so many failed series. She starred in the ill-fated American remake of the hit Britcom Coupling, Rebecca Romijn's failed hour-long dramedy about a newscaster Pepper Dennis, and a remake of the film The Witches of Eastwick, Eastwick. She also starred with Brooke Shields in the Candace Bushnell Sex and the City follow up Lipstick Jungle  as a character named Victory Ford. No joke! She also starred in a multiple episode arc of Jack & Jill.
Did someone say Jack & Jill? Before starring on the wildly popular American Horror Story  Paulson starred in multiple failed series including slumming it in the ill-fated WB series with Ivan Sergei and Amanda Peet. Not only was she a series regular on that train wreck, she also starred in a few amazing, yet prematurely canceled, series. American Gothic was an addictive supernatural series about a town full of secrets where Paulson played a mentally challenged girl that died and came back as a vengeful spirit. She also starred in Rob Thomas' follow up to Veronica Mars, Cupid starring Bobby Cannavale. It was a charming little series about a romance expert meeting the disempowered Greek god. It featured the return to television of Emmy nominee Anna Chlumsky.  She was also lead actress on the critically acclaimed Saturday Night Live satire Studio 60 on the Sunset Strip. Does this mean the magic of The Supreme is keeping American Horror Story on the air? 
Lucas starred on the ABC teen drama  Life As We Know It. Despite her stunning good looks, she has had a long run of starring in failed series.  She played an irritating fiancé  on the remake of Melrose Place. She was in the series Friends with Benefits  starring the hilarious and dreamy Ryan Hansen which didn't seem to even make it on the air. She was also on the equally obscure CW series Cult. Sadly, Lucas has had equally unfortunate movie roles with films like The Covenant, Big Mommas: Like Father, Like Son, and the Amanda Bynes/Channing Tatum classic, She's The Man. Could this curse have been the cause of Bynes' insanity? 
Reeser needs an exorcism, stat! She is the perfect blend of girl-next-door, sunshine, and sex appeal. She steals every scene she is in and can deliver both comedy and drama. However, she has had a string of cursed roles. When her deliciously irritating character Taylor Townsend was upgraded to series regular on The OC, it was quickly canceled. She went on to play The Oracle of Delphi in a modern retake on the Aphrodite myth with super sexy Jaime Murray leading Greek gods in trying to bring love to mortals. She was the only good part of the misguided superhero family dramedy No Ordinary Family. She most recently starred in the quickly cancelled military drama Last Resort  with Scott Speedman.