Edward Norton Punches Bobby Moynihan 'Fight Club' Style in the New 'Saturday Night Live' Promos
Bobby Moynihan has met his match in Edward Norton. The two skillfully banter back and forth without skipping a beat in the new Saturday Night Live promos. 
In the video, Norton, who will star in Wes Anderson's 2014 The Grand Budapest Hotel, rejects Moynihan's flirting, dons a handful of glorious costumes, punches Moynihan in the face a la Flight Club, and speaks fluent Japanese… what?! (According to Entertainment Weekly, Norton studied the language at Yale and worked in Osaka for five months following his graduation.)
If the haunting music at the end of the video is any sign of what's to come, we're in for some Halloween tomfoolery come Saturday.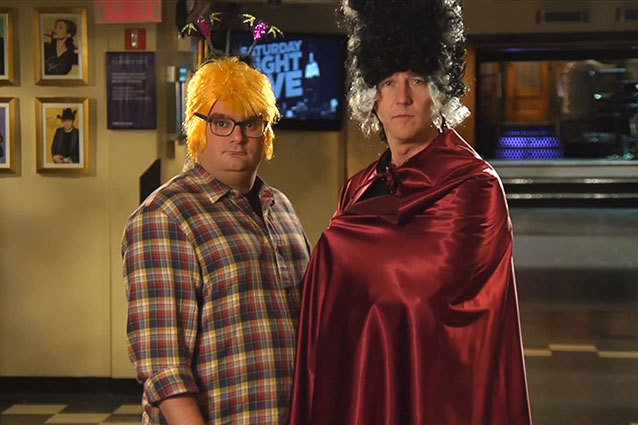 NBC
Norton, who has never hosted SNL before, will be taking the stage alongside musical guest Janelle Monae on Oct. 26.