'Mad Men' Season 6: Is Don Draper Truly Happy? — TEASER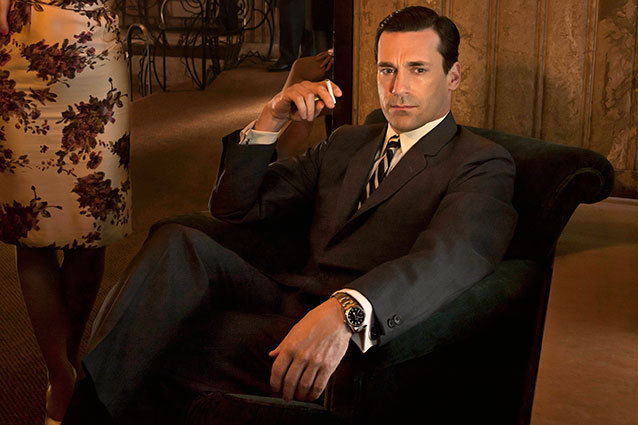 You can call Don Draper a hard worker, for sure. You can call him a fair boss, a loving father, and in regards to his second marriage — if you're willing to ignore some of of his antics — a decent husband. But you're not likely to call him the life of the party, the office jokester, the cheerful neighbor… he's not, in the traditional sense, happy.
RELATED: 'Mad Men' Season 6: Who Is Going to Die?
That's a theme that the new trailer for Mad Men's upcoming sixth season touches on… or, konks you over the head with. Don and Roger Sterling, two perpetually dissatisfied man-children, discuss the nature of happiness as they ask themselves if they can ever truly turn things around. And as the last scene in the video reminds us… it might not be a straight-away shoot for ol' Dick Whitman.
Mad Men returns to AMC on Apr. 7.
Follow Michael Arbeiter on Twitter @MichaelArbeiter
[Photo Credit: ]
---
You Might Also Like:


Topanga's Revealing Lingerie Shoot: Hello '90s!


25 Stars Before They Were Famous