Manti Te'o's Catfisher Believes They Had 'Romantic' Relationship  — VIDEO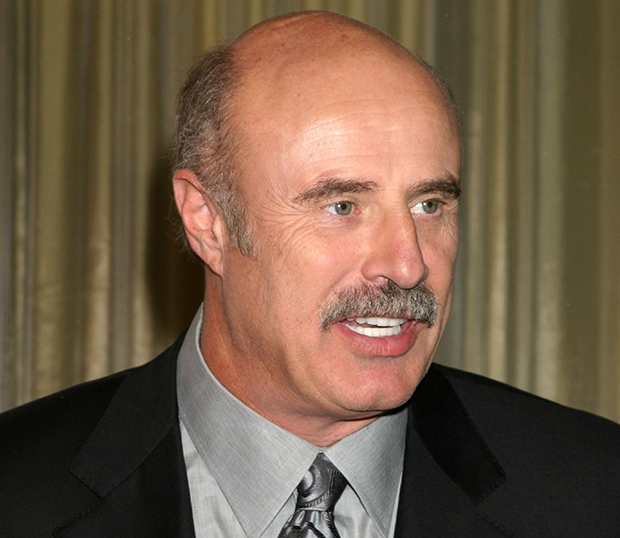 Oh, young love! It's always so magical, isn't it? But like most things in life, everything must come to an end. Especially when it's built on lies and deception. And in the case of the young love between Notre Dame linebacker Manti Te'o and his fake Internet girlfriend Lennay Kekua. Only Kekua was actually Ronaiah Tuiasosopo playing a part.
In a nearly 3-minute long teaser clip from the two-part interview, Dr. Phil discusses his time discussing the saga from Tuiasosopo's point of view. The first question on everyone's mind is addressed head on. "I asked him, straight up, was this a romantic relationship with you?" asked Dr. Phil McGraw in the below video from NBC's Today Show. "And he says, 'yes.' I then said, are you then, therefore, gay? He says, 'Well, when you put it that way, yes.' And then, he caught himself and said, 'I am confused.'"
That makes all of us, Tuiasosopo. Confused. As for Te'o's speculated involvement in the hoax? Tuiasosopo asserts that Te'o was in no way in on the deception, and that it was he alone who manipulated the situation in order to continue the relationship. The 22-year-old explained that while Te'o and Kekua would "break up" often, Tuiasosopo would always figure out a way to reunite the pair. "There were many times where Manti and Lennay had broken up, but something would bring them back together," Tuiasosopo stated. "Whether it was something going on in his life or in Lennay's life, in this case in my life." It was this very manipulation tactic that ended the deception, as Tuiasosopo decided to end the Kekua identity after a battle with leukemia (Cancer: the oldest trick in the grifter/catfisher handbook!) — only to turn around 3 months later and revive the hoax with an elaborate story regarding drug dealers chasing her, forcing her family into hiding. It was this very story that convinced Te'o that he was being deceived, perhaps because life isn't often that dramatic and cinematic in nature.
Check out the whole story in the video, below.
What do you think of the ongoing Manti Te'o saga? Wil you be tuning into Tuiasosopo's two-part interview with Dr. Phil? Let us know in the comments!
[Photo Credit: WENN]
Follow Alicia on Twitter @alicialutes
More:
Manti Te'o's Alleged Hoax Perpetrator to Appear on 'Dr. Phil'
Manti Te'o on 'Katie': Raises WAY More Questions Than Answers
Manti Te'o and the 'American Idol' Effect: Our Addiction to the Culture of Tragedy

'Hunger Games Catching Fire': Spoilery Pics From Google Maps