This Summer's Indie Films For People Who Hate Blockbusters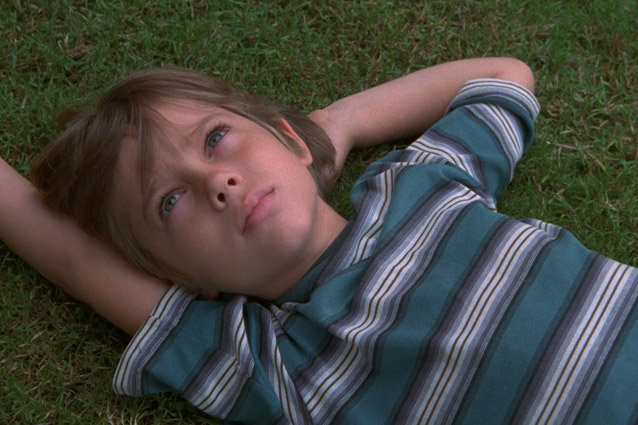 IFC Films
Summer at the movie theater generally means one thing: big-budget popcorn films packed with explosions, robots, superheroes, aliens, or a combination of all four. But even though we're currently in the middle of blockbuster season, that doesn't mean that action movies or outrageous comedies are your only option for summer entertainment. This also happens to be the best season for indie movies, and low-key, high-brow alternatives to the obnoxious, annoying and/or unintelligent blockbusters are flooding into theaters everywhere. So, when you're tired of being dragged along to yet another movie where superheroes punch each other or people (unrealistically) run away from explosions in slow motion, or you're forced to endure another onslaught of unfunny, overly-crude humor, why not take spend the afternoon with one of these indies (opening on or around the same dates) instead? 
Instead of Tammy, Try Life Itself (Opens July 4)
Melissa McCarthy makes her screenwriting debut in Tammy, a film about a woman searching for a new lease on life on a road trip with her alcoholic, diabetic, inappropriate grandmother, Pearl (Susan Sarandon). But if you're looking for a quieter – if no less cinematic – celebration of life, try Life Itself, the documentary about the life and career of the legendary film critic Roger Ebert. It's an uplifting, fascinating look at a man who made film criticism accessible to the public and became the definitive voice of entertainment and cinema, even when he could no longer speak. Although it probably won't have as many pratfalls as Tammy is likely to have…
Instead of Dawn of the Planet of the Apes, Try Boyhood (Opens July 11)
In many ways, Caesar, the simian overlord from Planet of the Apes and Mason, the titular boy at the heart of Boyhood, are on a similar journey. Both are discovering their full potential, both are dealing with a growing sense of responsibility and pressure from the people around them and both are experiencing the joys and pains of growing up. It just so happens that Caesar's growing pains have to do with the new monkey-led nation he's establishing and Mason's are the result of the ups and downs of the normal teenager experience.
Instead of Sex Tape, Try Mood Indigo (Opens July 18)
At the box office, summer love is generally interpreted as a raunchy comedy, and this year's offering is Sex Tape. However, there is a sweeter, more romantic alternative hitting theaters the same day: Mood Indigo. Directed by Michel Gondry, it's a surreal love story about two newlyweds (Audrey Tatou and Romain Duris), whose relationship is tested when it's discovered that a flower is growing in her lungs. A little offbeat, very dreamy, and wonderfully heartwarming, it's a sweet summer treat. Plus, it has just enough special effects to satisfy any lingering desire for big-budget spectacle.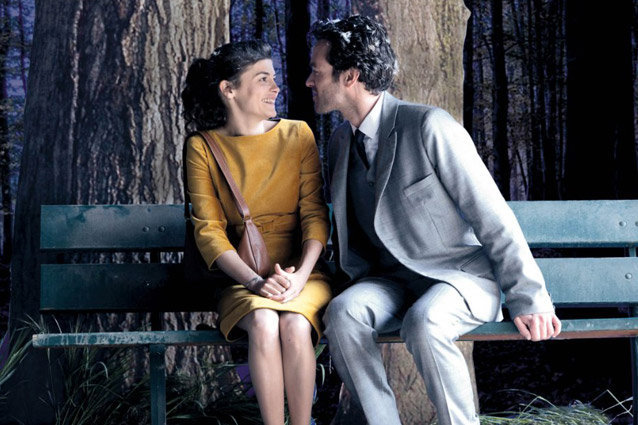 Drafthouse Films
Instead of Lucy, Try Happy Christmas (Opens July 25)
Summer movie season isn't known for having a notable amount of female-fronted films, but 2014 has several lined up. The big-budget option is Lucy, which stars Scarlett Johansson as the only person in the world who is able to unlock and control the full potential of her brain's capacity, but if you're not in the mood for shooting, explosions and special effects, you can instead check out Happy Christmas, which opens the same day. Anna Kendrick stars as an irresponsible young woman who moves in with her brother (Joe Swanberg), his wife (Melanie Lynskey) and their infant son without any warning, and her slow, rocky journey towards adulthood.
Instead of Guardians of the Galaxy, Try The Trip to Italy (Opens August 15)
Equal parts comedy and action, Guardians of the Galaxy is about a band of misfits who come together to save the universe. The Trip to Italy has a bit less action and a lot more impressions, but it too centers on a pair of misfits (Steve Coogan and Rob Brydon), who are on mission to travel around Italy, review restaurants and annoy the crap out of each other. Watching these two trade jokes and attempt to one-up each other is quite possibly the most pleasant way to spend a summer afternoon.  
Instead of Sin City: A Dame to Kill For, Try Love Is Strange (Opens August 22)
Six years after the first Sin City hit theaters comes A Dame to Kill For, which sees Josh Brolin's Dwight hunted down by the woman he loves (Eva Green), and brings back several of Frank Miller's classic characters – well, the ones that weren't brutally killed anyway. But if you're in the mood for a more low-key love story, try Love Is Strange, a film about a middle-aged gay couple forced to live with friends after one of them loses his job at a Catholic school. Part love story, part family dramedy, part fish-out-of-water tale, it's a funny, original take on the marriage plot, anchored by excellent performances from John Lithgow and Alfred Molina.
Instead of The Expendables 3, Try The Congress (Opens August 29)
If you're a fan of actors in a career renaissance and action films, but you're looking for something a bit more inventive than Stallone and Co. blowing things up, The Congress  might be the film for you. The sci-fi film centers on a fictionalized, down-on-her-luck version of Robin Wright agrees to allow a studio to digitize her likeness for a future Hollywood. However, the studio will have complete control over her image for the rest of time, and Wright has no say in what or who they turn her into. Just as exciting, but much more stimulating and creative, The Congress is a perfect alternative to your standard action fare.