Goodbye 'America's Most Wanted', Goodbye John Walsh's Leather Jacket Collection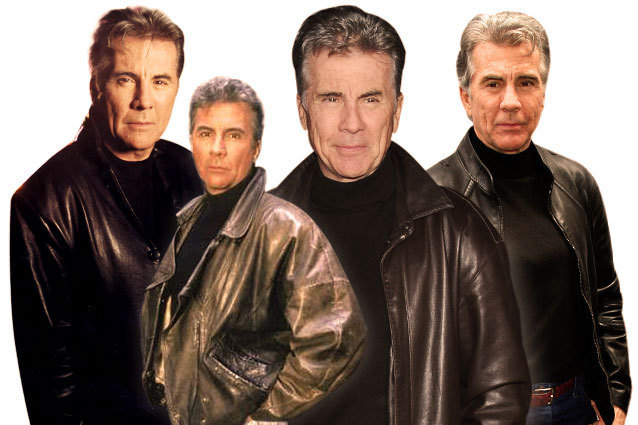 For two-and-a-half decades, America's Most Wanted has given our nation's airwaves one mission: awareness. The hourlong program has taken to the small screen week after week, devoted to informing audiences about an insuperably important issue facing our country. The issue of leather jackets.
It was announced on Thursday that the long-running series — broadcast by Fox and its subsidiaries from 1988 through 2011, and then picked up by Lifetime later that year — has been canceled, setting to rest once and for all host John Walsh's drive to aid in the apprehension of dangerous criminals, and his far more ambitious endeavor of enlightening the masses unto the varied world of leather jacket ownership.
RELATED: Barbara Walters May Be Retiring
America's Most Wanted has aired over 1,100 episodes, has assisted in the capture of over 1,200 fugitives, and has featured a ceaseless catalogue of rawhide autumn wear. While the show has masqueraded as a vehicle for public safety, its true motives have always been the showcase of the versatilities of the bovine epidermis.
Walsh, via the various constituents of his multi-acre wardrobe, has exhibited the full range of the human psychology: In his darker full-grains, Walsh has represented the grainy, volatile culture in which we are forced to survive, against all odds. With his sleek suedes, Walsh transmitted the sensitivity to individual tragedy, a stronghold to our humanity despite the evolutionary compulsion to gow hard and jagged. And through his top grade nubucks, Walsh reminded us to be the best we can be — to stop at nothing to help our fellow man persevere.
The vast cosmos of the leather jacket: the true mission statement of America's Most Wanted.
RELATED: 'Time' Magazine Sexes Up Same-Sex Marriage
In all sincerity, the country says goodbye to a heroic project with the cancelation of Walsh's series. A dedicated activist ever since the tragic murder of his own young son, Walsh has provided the country with a unifying, informative, genuinely invaluable service via America's Most Wanted. How Walsh will continue to enact his passion for human safety has yet to be determined, but we can trust that he will not be putting his calling to rest any time soon, cancelation or not.
Follow Michael Arbeiter on Twitter @MichaelArbeiter
[Photo Credit: Jeffrey Ufberg/WireImage; AP Photo/FOX; Bryan Bedder/Getty Images]
---
You Might Also Like:


Topanga's Revealing Lingerie Shoot: Hello '90s!


13 Most WTF Fan Tributes