'Celebrity Apprentice': Could Dayana Mendoza Make It to the Finals?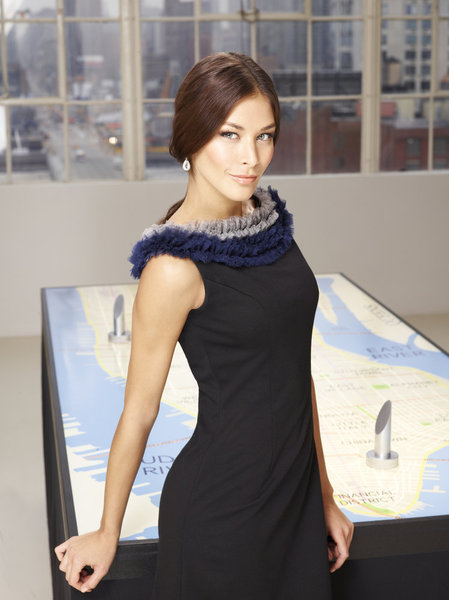 Many of you might already know the answer to that question. But for those of us spoiler-phobes out there — who ignore online finale rumors in order to enjoy the ridiculous action of Celebrity Apprentice playing out on our TV screens live — Penn Jillette's ouster on last night's show was as shocking as the existence of consumers who want to smell like Donald Trump. If I were a betting woman, I would have placed all my money on Jillette's placement in the finale — but, then again, I suppose I shouldn't trust my instincts. After all, in the world of Celebrity Apprentice, your instinct matters about as much as being an actual celebrity. Why? Because absolutely nothing makes sense in the world of Celebrity Apprentice.
Even the razor-sharp Jillette (see what I did there?) mentioned he didn't understand the series' rules following his firing. Because there are no rules, Jillette! That's why we saw the inexplicable firing of Adam Carolla and Michael Andretti earlier in the season, despite the men's clearly superior Buick Verano presentation. (Boring contestants like Andretti make Trump angry. And you won't like Trump when he's angry that you're attempting to keep him from firing boring contestants!) That's why Aubrey O'Day's team inexplicably won last night, despite a comically hideous Success by Trump display that made the cologne's title seem ironic. (Even Apprentice alum George Ross couldn't help scoffing at it like it was a 99 percenter.) And that's why I'm finding myself wondering whether Dayana Mendoza — named the weakest contestant 11 weeks running — could actually make it to the finals.
The contestant has had an unfair shake — though Clay Aiken's dismissal of Mendoza gives Lisa Lampanelli's anti-Miss U.S.A. arguments more weight, Mendoza still has proven to be an earnest and driven worker. That's not to say she's a good worker. Her ideas, though delivered genuinely and sweetly, have been silly — an adjective that's even worse when used to describe someone on a show in which Lou Ferrigno earned raves for dancing with a mop. Yet, Mendoza has nabbed a place in the Top 6, despite being brought into the boardroom a record six times.
So why hasn't she been fired? First off, she was lucky enough to be Project Manager for a task in which Trump had clearly planned for the women to win — the best way to build suspense on a television show is to force a winning male team to lose by forcing a fashion task on them. And, secondly, Lampanelli was right to note last night that the beauty queen's mistakes have been inoffensive — in order to find herself in a limo outside Trump Tower, she'd need to commit a Celebrity Apprentice sin. Like somehow prohibit Trump from firing the celebrity with the least drama potential. (Poor Carolla.)
And, of course, you can't discount Trump's appetite for drama, which is about as strong as his appetite for compliments and women half his age. As much as some might think the latter plays into Mendoza's staying power — Trump doesn't like to say no to beautiful women, which is why he's been married three times — the businessman is far more interested in creating a TV series with an engaging storyline, which is why Mendoza sticks around longer than worthy contestants like Jillette. To pass up the opportunity to film Lampanelli's face as Mendoza walks back from the boardroom would be as silly as buying a cologne from a man that looks like he smells like lemons and rusty gold.
So could Mendoza make it to the finale of Celebrity Apprentice? Though it appears next week she'll be forced to face her undesirable record, I wouldn't discount the possibility. Stranger things have happened in the Celebrity Apprentice universe. (See: La Toya Jackson's staying power, Clint Black's pornographic Tide commercial, Gary Busey.) And if she did, would we mind? After all, as a viewer, it is difficult to dislike the seemingly sweet beauty queen, no matter how undeserving of the title some might think she is. And, honestly, isn't anyone better than Lampanelli?
Let me know your thoughts, readers: Could Mendoza actually make the finals of Celebrity Apprentice? And remember: This is a spoiler-proof zone!
Follow Kate on Twitter @HWKateWard