CW Developing New Robin Hood Drama With 'Emily Owens, MD' Producer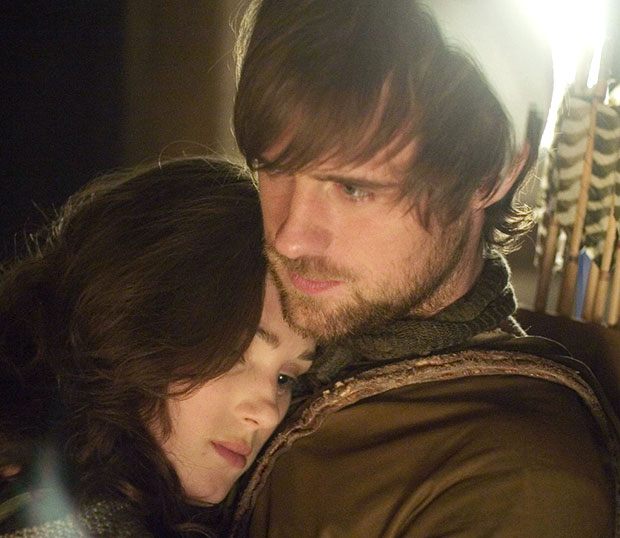 Fans of DOA series Emily Owens, MD, listen up: in the wake of the disheartening cancelation of the charming freshman CW hospital drama, some good news has arrived!
It was announced on Thursday that Emily Owens producer Dan Jinks will executive produce a new Robin Hood drama for The CW, with the script penned by Cashmere Mafia's Tze Chun. Sherwood, an hour-long period drama with a female slant, has officially received script commitment at the network.
Set in 1072 England, Sherwood revolves around a young noblewoman who sets out to free her serf boyfriend, who has been wrongfully imprisoned by ruthless Norman occupiers. She gets help from the vanished Robin of Locksley, inadvertently reuniting – and joining – the fabled Robin Hood and his Merry Men, inspiring new hope for the oppressed people of Nottingham.
Before you start groaning at the prospect of yet another show focusing on archery, or yet another Robin Hood project, let's celebrate the fresh direction The CW is taking. We know that 2012 was the year in archery, but all of these recent pop culture archers were modern. The bows and arrows in the dystopian future reality show movie The Hunger Games, The CW's DC Comics franchise adaptation series Arrow, Marvel's The Avengers, and even the Olympics are high-tech, perfectly-manufactured, and in some cases even weaponized. Sherwood, dating all the way back to the medieval times, will certainly showcase imperfect, hand-crafted bows and arrows. There will also be a certain level of authenticity to the use of bows and arrows, since there won't be any guns or other modern weapons to render the archers ineffective.
And as for the high influx of Robin Hood projects in recent times – BBC's 2006 series Robin Hood and Ridley Scott's 2010 Robin Hood starring Russell Crowe most prominently come to mind, as well as NBC's in-development re-imagining Robin Hood project hailing from Blue Bloods' Ken Sanzel, focusing on an Iraq War veteran-turned-outlaw in upstate New York – The CW's series is the first to take a female perspective on the tale, focusing not on Robin of Locksley but actually on the young woman who reunites and joins the Merry Men.
No word yet on any casting news, but I think it's safe to assume there will be lots of shirtless ab shots of Robin, and the young noblewoman at the center of the series will look like she just left the salon with a new blow-out and makeover even after hours of journeying on horseback and storming castles. Who do you think will star in Sherwood? Will any of the Merry Men be ugly (doubt it…)? Hit the comments with your dream casting choices!
Follow Sydney on Twitter @SydneyBucksbaum
[Photo Credit: BBC America]
More:
R.I.P. 'Emily Owens, MD': A Tribute to a Show Canceled Too Soon
2012: How Hollywood's Archery Obsession Actually Impacted the Sport
'Arrow': Why You Need To Be Watching
You Might Also Like:

Mayan Doomsday: Which Theories Could Cause World to End?

20 Hot (and Horrifying) Movie Sex Scenes