'It's Always Sunny', 'The League' Renewed and Moving to FX's New Comedy Channel FXX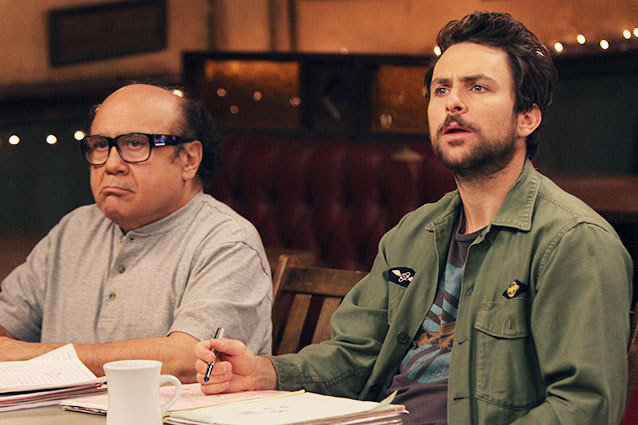 The Paddy's Pub gang is getting a new location. Don't worry, the demented It's Always Sunny crew isn't moving out of Philadelphia, they're just heading to a new network. Well, sort of. FX announced at their New York City upfronts on Thursday that they are expanding on their brand by launching FXX. (It's not what you're thinking, so get your head out of the gutter, Dennises of the world!) 
RELATED: 'It's Always Sunny' Promo: Haley Joel Osment as Mac!
FXX will be a comedy-based spin-off network (just one of the FX off-shoots, that also includes FXM and FXNOW, in case you aren't sufficiently confused) aimed at younger audiences. Cult darlings like It's Always Sunny in Philadelphia and The League — both renewed for their tenth season and sixth season, respectively — will lead the charge. (Sunny and The League will have Season 9 and Season 5, respectively, on FX until the new network launches). 
RELATED: Why 'It's Always Sunny' Star Kaitlin Olson Deserves An Emmy 
Additionally, Legit —which debuted last year — will get a Season 2 on FXX and the pop culture topic series Totally Biased with W. Kamau Bell will also be making the move to the new network and expand to a 5-nights-a-week format. 
RELATED: 'It's Always Sunny' Season 8 Premiere React
The sister FXX network — which will also air comedy movies in addition to their original television programming and will eventually introduce dramas to their line-up — will launch on September 2 to an estimated 74 million households. 
[Photo credit: Patrick McElhenney/FX]
---
You Might Also Like:


Topanga's Revealing Lingerie Shoot: Hello '90s!


13 Most WTF Fan Tributes