'Glee' Releases Full 'Call Me Maybe' Performance, But Is It Cuter Than the Corgi Cover?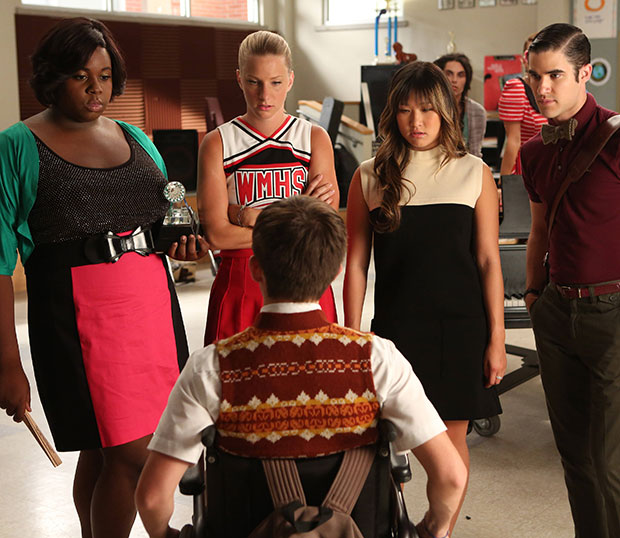 You love "Call Me Maybe." Just man up and admit it. Next, admit that you can't get enough of the ridiculously adorable Corgi version of the song. It's probably the cutest thing ever. Naturally, this canine version is the standard any subsequent cover has to compete with. So, now that Glee has released its cover of the unbelievably huge hit song, it must undergo the comparison to the gold(en) standard. 
The Glee video features the debut of New Directions edition of Unique, the transgender singer from Vocal Adrenaline who changed over from the Dark Side for Season 4, as well as some serious screen time (finally!) for former background dwellers, Brittany and Tina. Oh, and we can't forget our healthy dose of Blaine and his dapper red tie. And seeing as there are many places this song can go that don't end in "aww" or "how cute!" the full performance is, well, adorable.  
But, the question is: Is it as adorable as the Corgi Rae version? Judge for yourself below.
From Our Partners:

Blake Lively Talks Life with Ryan Reynolds in 'Allure': "I've Never Been Happier" — PHOTOS
(Celebuzz)

(Celebuzz)