Josh Groban Cast as Andy's Brother in 'The Office'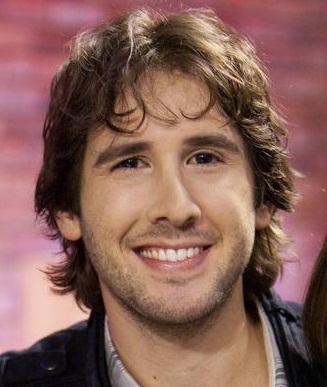 It seems that now that Steve Carell is gone, The Office will be just pulling out all of its parlor tricks to keep people invested. In a particularly strange attempt at raking in viewership, The Office is casting an entire family for Andy Bernard, played by the master comedian Ed Helms: it was announced that his parents will be played by Stephen Collins (7th Heaven) and Dee Wallace (E.T.). And now, Andy's often mentioned younger brother will be played by musician and actor Josh Groban.
Andy brought his family up many times over the fast few seasons; we know that he comes from an affluent line of Cornell men. We also know that his younger brother has always been, very unsubtly, regarded as the family favorite, so much so that once he was born, he usurped the name Walter Jr., formerly attributed to Andy who didn't exemplify the title to his parents' standards.
The storyline devoted to the revelation of Andy's family has yet to be revealed, but one would suppose it has something to do with the floundering romantic arc between Andy and Erin Hannon (Ellie Kemper). Perhaps Andy's inferiority complex will reign supreme when Erin meets his talented, handsome younger brother? Perhaps Groban will take the managerial seat in the Scranton office, if only for a short while? Perhaps Dwight will find a new foe in Groban—or perhaps an ally, perhaps revealing the dark side to Groban's character, to the Bernard family, to Andy himself, that has up until now, perhaps, been hidden? Perhaps… in meeting the seemingly perfect Groban, we will have finally been introduced to the Scranton Strangler? Perhaps. Either way, there's DEFINITELY going to be some singing.
Source: TVLine