Me-Ow, Don't Hurt Me! 15 Pop Culture Felines That Turn Us Into Scaredy Cats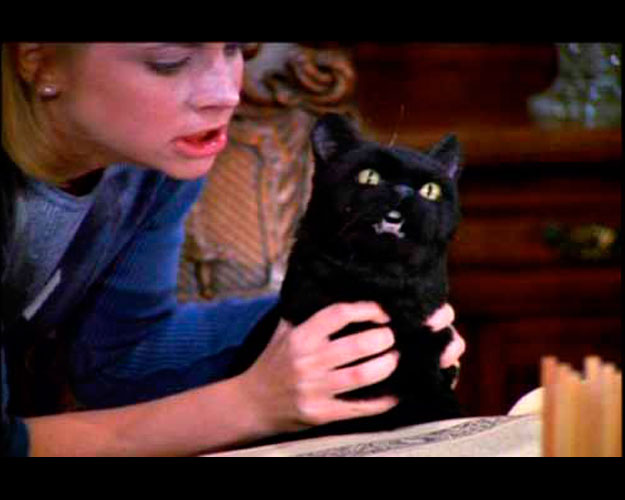 Cat got your tongue? If we're referring to one of these felines, dear god, we hope not! Pop culture has gifted us with plenty of adorable kittens — Puss in Boots' Puss in Boots, Breakfast at Tiffany's Cat, and Drag Me to Hell's poor doomed kitten — but movies and television have delivered fewer LOLcats and more WTFcats. CatDog, Mr. Bigglesworth, and Sabrina the Teenage Witch's warlock-turned-kitty with a penchant for punnery, Salem (pictured here) — these are all felines that creep us out just as much as they confuse us. 
From Our Partners:

Worst Teen Mistakes Made in Movies—'Clueless' and More!
(Moviefone)

(Moviefone)