The New 'Walking Dead' Key Art Looks Oddly Familiar, Don't You Think?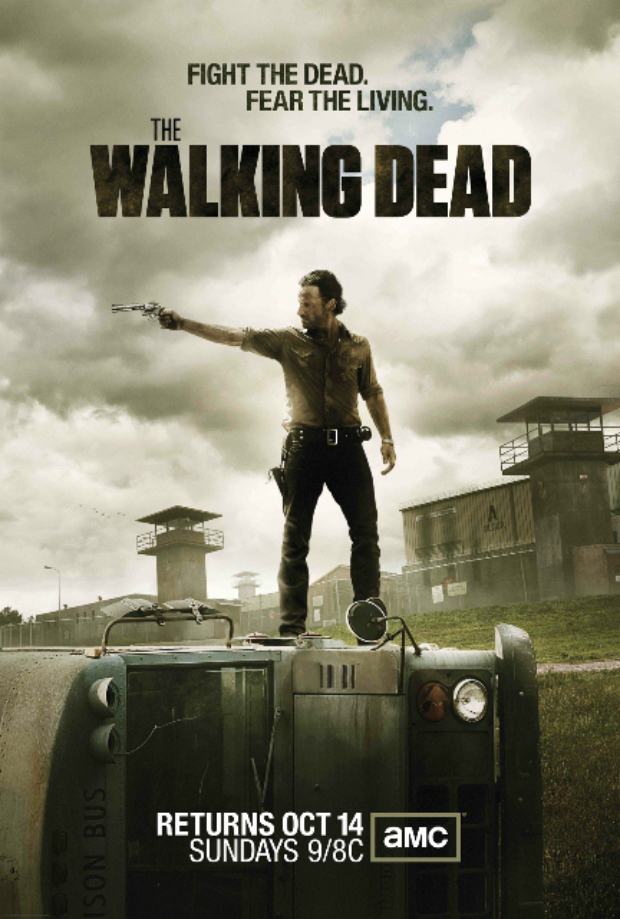 We're just over a month away from the return of AMC's The Walking Dead, and we're looking straight down the barrel of the highly anticipated prison story line. Naturally, AMC's key art for Season 3 looks to get us all riled up — just in time to make this next month downright painful. 
We find Rick (Andrew Lincoln), standing in his signature "I've got a gun and I'll use it, I swear" pose on a toppled prison bus. (We can tell, because he's, like, in front of a prison and the text on the bus says "ISON BUS," so unless that's an acronym or we're looking at bus made just for Bison, we're probably spot on with this one.) But that's not all that's remarkable about this poster. 
No, it's the fact that it so closely resembles the last two season's posters. 
Each time, we find Rick as a lone figure on the poster, and each season we get closer and closer to that man. First, he's a mere dot in a wide landscape of devastation, riding on his lone horse into sheer destruction. For Season 2, we get a little closer and Rick is still on the move, running towards Hershel's farm, where he'd eventually lose his best friend. 
Season 3 takes a stronger stance, still letting Rick be at the exact center, but giving him a face and an expression and showing him standing his ground with the power of his pistol. It's indicative of the new Rick. The Rick who pulled the trigger on Shane last season. The Rick whose wife can't look at him. The Rick who's done running and ready to start making the tough decisions. 
These posters have done a wonderful job of explaining Rick's journey in three simple images, but this new one certainly speaks volumes. 
The Walking Dead returns to AMC Oct. 14 at 9 PM. Is the wait killing you as much as it's killing us?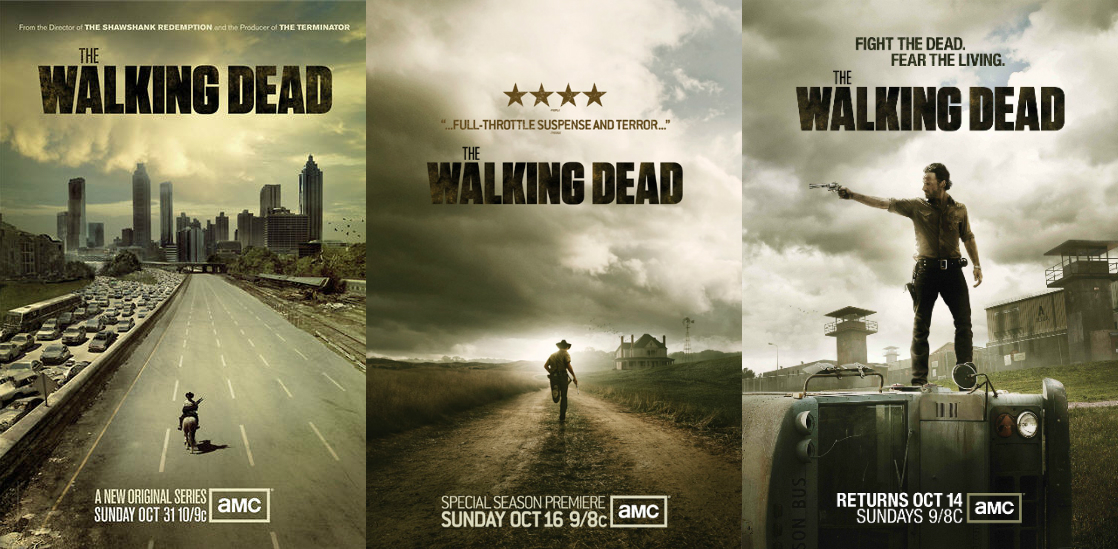 [Photo Credits: AMC (3)]