Lady Gaga: 'You See a Carcass, I See A Museum Pièce de Résistance'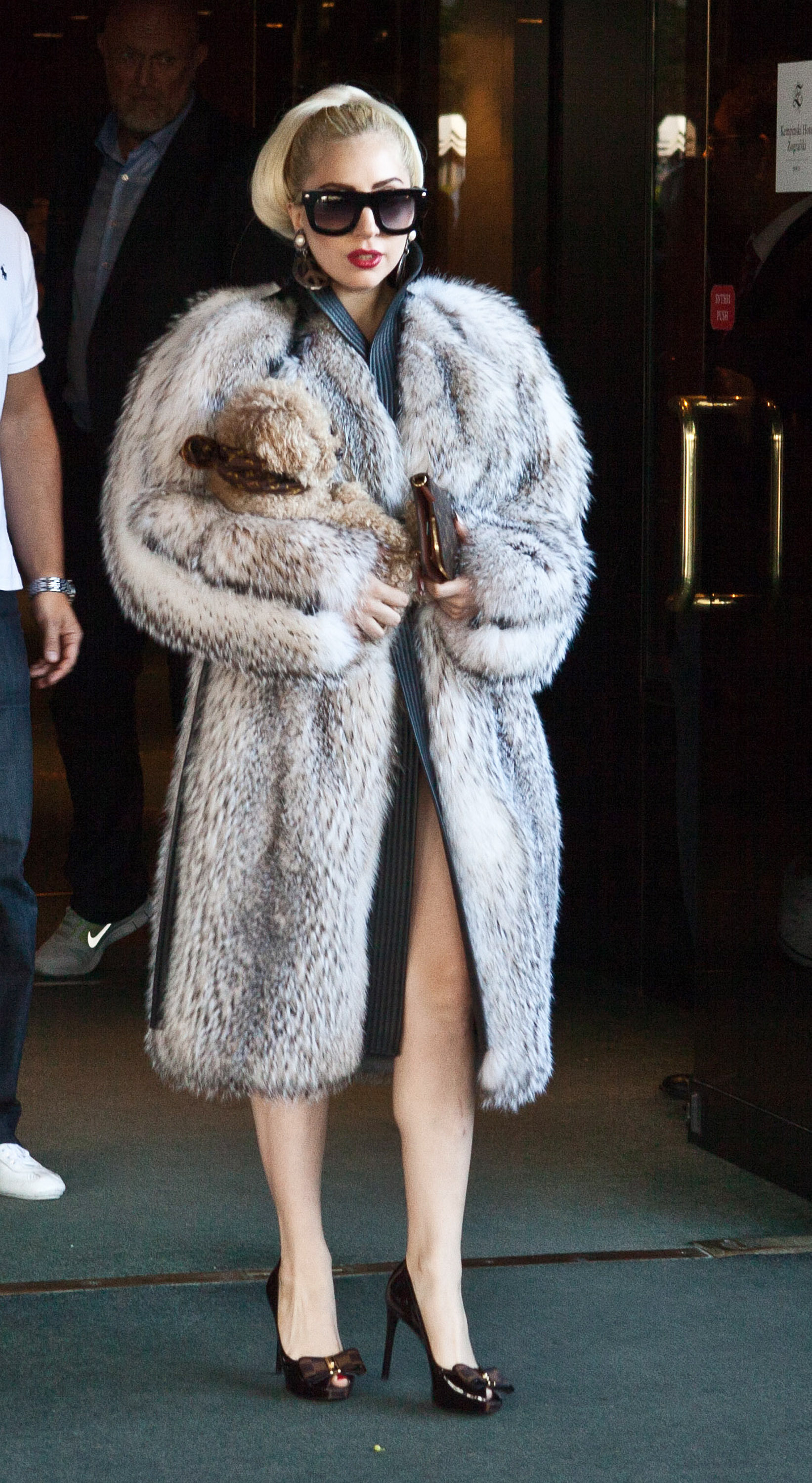 Lady Gaga does whatever she wants whenever she wants to do it, and if that means wearing an expensive fur coat that's going to cause a big ruckus among animal rights activists, then so be it. The Mother Monster, as Gaga calls herself, has made it her mission to defy all odds when it comes to fashion, and wear the most daring outfits of our time. So when she came under attack earlier this week for her summer-fur wearing stunts, Gaga wrote it off as an ode to fashion… and to the fact that she is free to decide what does and does not belong in her closet and on her body.
PETA caused an uproar on Tuesday when Senior Vice President Dan Matthews composed an open letter to Lady Gaga attacking her for her "violent cruelty" towards animals and calling Gaga out for acting like "mindless Kim Kardashian" by wearing fur.
But as usual, Gaga won't be told what she can and can't do, so the pop star took to her website to compose a letter defending her right to wear fur and apologizing to fans that are unhappy with her choices. Gaga writes:
"To the fans. i want you to know that I care deeply about your feelings and views, and I will always support your philosophies about life. We've been having over-arching conversations about society, equality, and politics for the past five years, and we should continue. I do not however support violent, abusive, and childish campaigns for ANY CAUSE. Particularly one that I respect. "Animal Rights." I am choosing not to comment on whether or not the furs I purchase are faux fur-pile or real because I would think it hypercritical not to acknowledge the python, ostrich, cow hide, leather, lamb, alligator, "kermit" and not to mention meat, that I have already worn. This should already put me in a category as one who appreciates and adores the beauty of animals in fashion, but am not a strict vegan. I have truly always stayed away from skinned fur, especially i have never been able to afford a nice one, but this does not mean my morals are rigid and that I won't bend at the sight of an absolute art piece of a coat. I have no chains about this. You see a carcass, I see a museum pièce de résistance. But I am truly sorry to fans who are upset by this, its a fair and applaudable feeling about the health and safety of animals. I respect your views, please respect mine. And to campaigners, Save your flour to make bread for the children who are hungry. And Kim Kardashian is fabulous."
Will Gaga's letter put an end to this controversy? The ball is now in PETA's court.
Follow Lindsey on Twitter @LDiMat.
[Photo Credit: WENN]
More:
PETA vs. Lady Gaga: The Battle of Gaga's Summer Furs
Lady Gaga and Start a Trend: Furs… in the Summer?!
Lady Gaga Goes from Mother Monster to Wolf Mother in 'Machete Kills' — PIC