Movie Presidents We'd Love to Grab a Beer With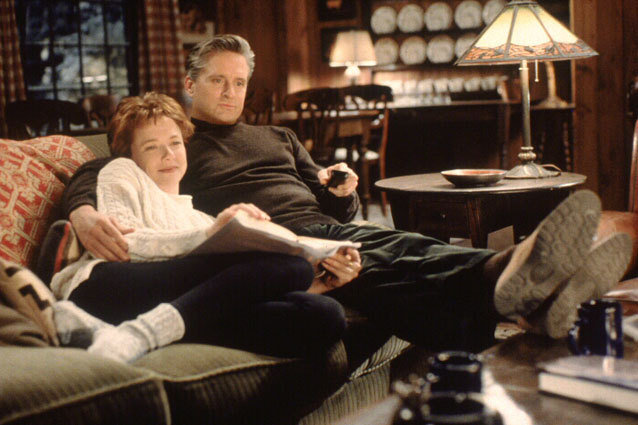 Columbia Pictures
Imagine a world in which Aaron Sorkin wrote all of Obama's speeches. Pocket-sized American flag sales would sky-rocket and everyone would walk around drooling with patriotism. Now I'm not suggesting that I wish our real president was replaced by one of his cinematic counterparts but I am proposing that the following fake leaders of the free world would be good company at an ale house. 
Kevin Kline in Dave
Full disclosure, I'd want to drink with Kevin Kline no matter what role he's playing, but as Dave, the Jimmy Stewart-esque mensch, I'd especially love to buy him a round of Sam Adams and get his views on all the ways he'd make America a sweeter place.
Michael Douglas in The American President
As a silver-fox widower, Douglas croons to Sorkin's fast-cracking dialogue as he woos Sydney Ellen Wade (Annette Bening). He's commanding, he's likeable, and he's so downright sexy that I'd become a lobbyist just share a scotch with him.
Harrison Ford in Air Force One
The kind of multi-tasking ruler who can remember to tape his alma mater's football game while he executes diplomacy in Russia, would make for a pretty stellar darts partner.
Bill Pullman in Independence Day
President Whitmore is the ultimate man's man – a combat pilot who's not afraid to get his hands dirty (or die for that matter). Give him a shot of Jameson and watch him save the world.
John Travolta in Primary Colors
Because I just want to meet Bill Clinton.
Hugh Grant in Love Actually
Technically he was the prime minister and not a president but the way he served it to Sling Blade in the most overt diss to Bush was pretty empowering. Plus, getting him liquored up might lead to another impromptu Pointer Sisters dance party.

Aaron Eckhart in Olympus Has Fallen
Sure, he spends most of his reign as Potus mourning the loss of his hot wife, and trapped in a bunker, but he's a fab father and he doesn't succumb to terrorist demands. Not only would I buy him a beer, but I'd bring him a bevy of single women to audition for his second first wife.
More:
Dakota Johnson and Her Stunt Double: Spot the Difference
The Craziest Fan Armies
Prince Harry is Not Impressed
---
From Our Partners:


40 Most Revealing See-Through Red Carpet Looks (Vh1)


15 Stars Share Secrets of their Sex Lives (Celebuzz)