7 of the Worst Ex-Boyfriends in Movies
Chances are that, at some point in your life, you've had to deal with the unfortunate situation of breaking up with a significant other. Hey, it happens—and in the best cases, both people move on to bigger and better things.
But in the worst cases? You got it: the ex goes crazy. Evil crazy.
If you're sitting there reading this, then you've (hopefully) managed to avoid ever experiencing the evil ex or, at least, survived their violent wrath. But there's no sense in risking another encounter with a crazy, spiteful former loved one. Learn from the lessons films have taught us—here are a few of the looniest ex-boyfriends in movies. You may want to avoid anyone that reminds you of these gents:
Charlie in Straw Dogs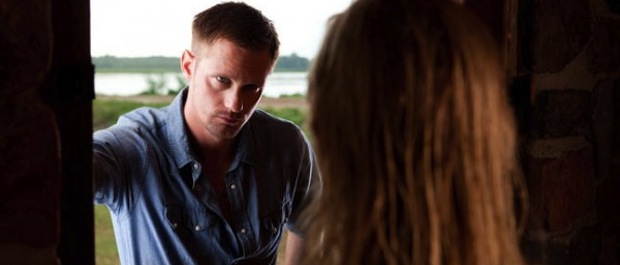 If you're a big fan of Alexander Skarsgard, you may not want to see Straw Dogs. He's excellent in the film, but his character…not so much.
Skarsgard plays Charlie, a God-fearing Mississippi gent and former boyfriend of Kate Bosworth's Amy. When Amy comes back to town, Charlie doesn't take kindly to her new Los Angeles beau, proceeding to mentally torture the scrappy screenwriter and, eventually, committing an act of sexual assault against Amy. To be fair, this doesn't seem to be a common Southern welcome.
Johnny in Karate Kid
It's one thing if your ex-girlfriend starts dating another guy, but it's a whole other karate match when she starts making eyes at a scrawny dude from Newark, New Jersey.
Johnny isn't a big fan of Daniel's efforts to court his ex Ali, but instead of brushing it off, he teaches Daniel a lesson using the power of hand-to-hand combat. Jealous revenge in the form of the sweeping of legs.
Eirik in In Bruges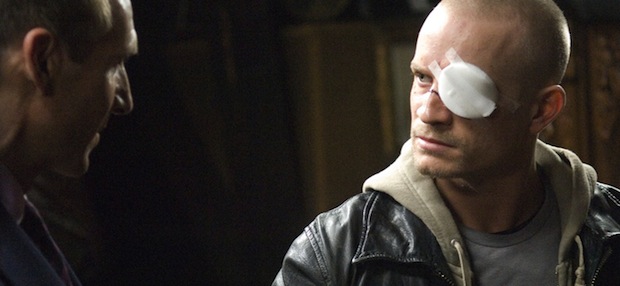 Bruges isn't a place most of us think about in our lives, but just like the rest of the world, it's home to everything we're accustomed to: suicidal hitmen, dwarf cinema and, of course, angry ex-boyfriends.
Colin Farrell's Ray arrives in the Belgian town and quickly strikes up a romance with Chloe (Clémence Poésy), much to the chagrin of her ex-boyfriend Eirik. The anguish of seeing her with another man (and, even worse, someone cut like Colin Farrell) drives him to attack Ray with a pistol full of blanks.
Eirik may have been spiteful, but his pain clouded his judgement—in the end, the attack gots awry and Eirik lands an eyeful of bullet.
Cal in Titanic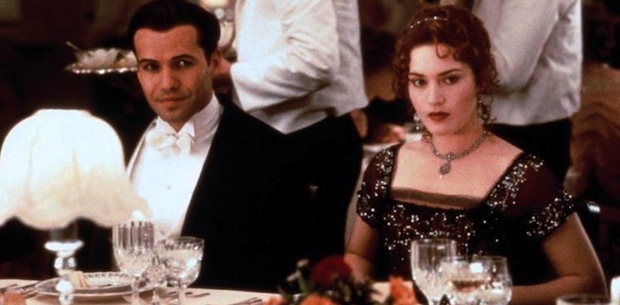 OK, so technically they never broke up, but it was pretty apparent that once the Titanic landed New York, Cal and Rose weren't going to be together. Something about that steamy night in the back of a 1912 Renault 35CV…
When Cal catches wind of his gal Rose's love affair with scrappy 3rd class Jack, he goes ballistic. Even with the ship starting its descent towards the bottom of the ocean, Cal commits to screwing over Jack, first handcuffing him to a lower level deck, then chosen him around with a pistol upon his escape and eventually abandoning them to escape the boat. The man has priorities, after all.
David in Fear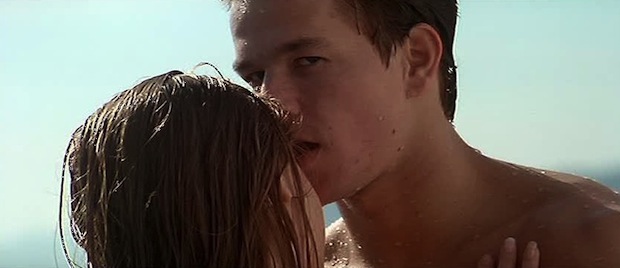 Mark Wahlberg loves playing the good guy (see: Planet of the Apes, The Italian Job, Four Brothers, Invincible, The Departed, The Happening, Shooter…), but once he decided to take a walk along the dark path—as an evil ex-boyfriend.
Things were going swimingly with Wahlberg's David and Reese Witherspoon's Nicole until David lashed out at one of her male friends, attacking him and giving Nicole a black eye in the process. When Nicole breaks things off, David goes ballistic, damaging her family's property, carving her name into his chest, decapitating her dog and taking her Dad hostage. Chances of getting back to together? Never say never, but…
Tal in Nick and Norah's Infinite Playlist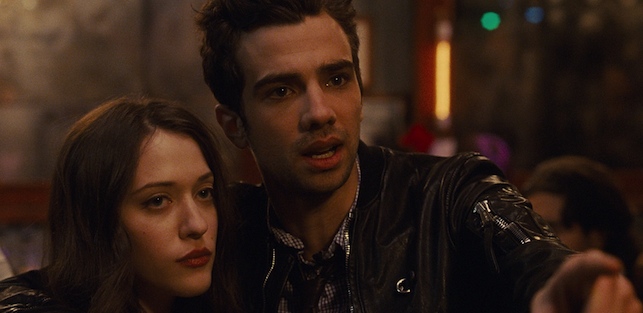 Since Norah's boy Tal is more of a friends with benefits than a full-on boyfriend, it makes sense that he'd be just a smidgen less evil than some of the more aggressive perpetrators on the list.
Instead of beating Norah's new man friend Nick into a bloody pulp, Tal fights with his words—ugly words, sure—but little blood is shed in the name of former girlfriends. The uglier part comes when Norah realizes Tal's working her for her connections—specifically, her record producer Dad. Scumbug!
The Evil Ex-Boyfriends of Scott Pilgrim vs. the World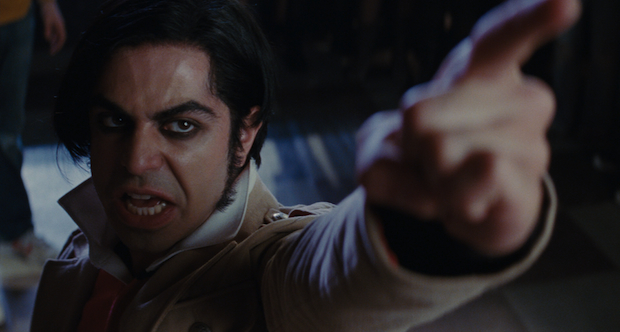 One evil ex-boyfriend is bad. Seven is life-shattering.
But surprisingly, it wasn't a deal-breaker for Scott Pilgrim, who contended with the former flames of budding romance Ramona Flowers, one epic battle at a time. Each had their own powers: the ability to summon demon fire dancers, an army of stunt doubles, a razor-sharp belt, freshly-pressed white suits—but through it all, Pilgrim prevailed.
No amount of evil can keep true love down.