For Your Consideration: 'Tangled'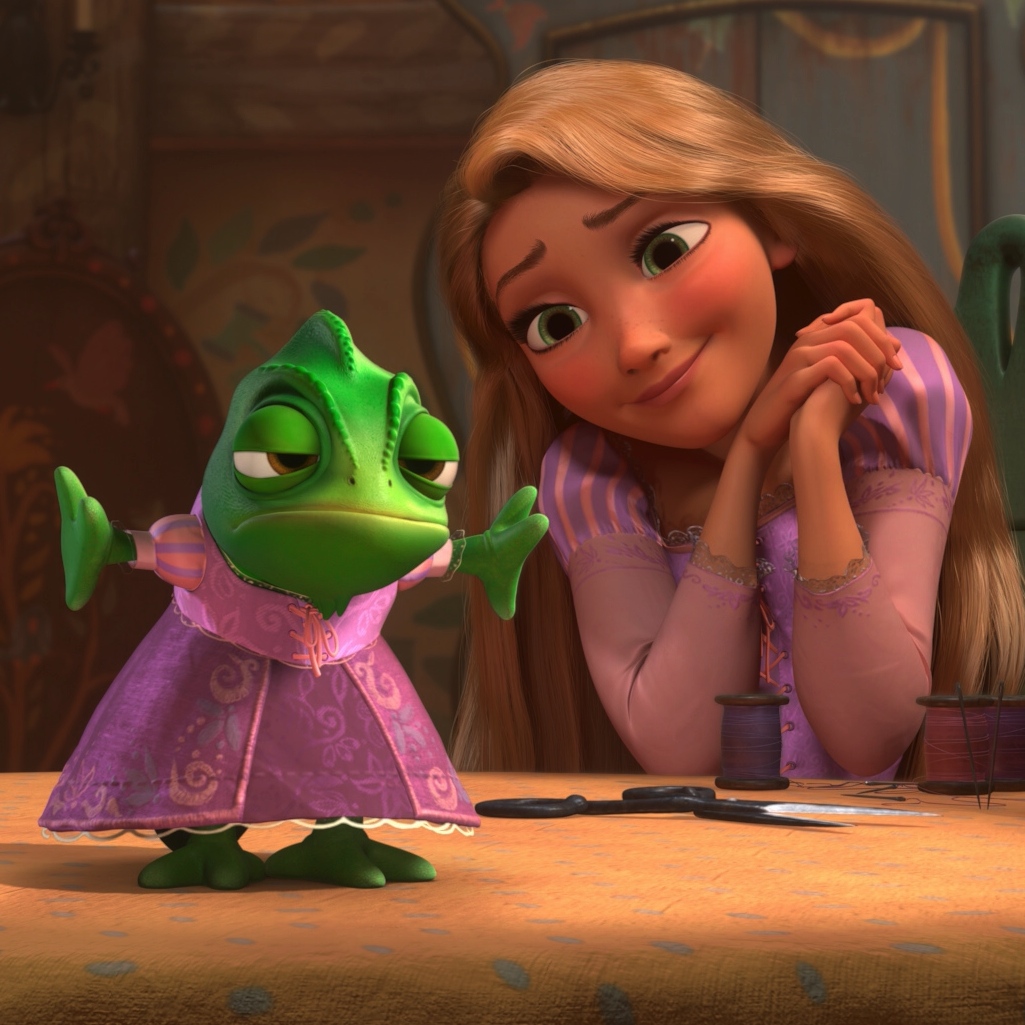 This week, Disney's 50th animated feature, the 2010 film Tangled, hit Netflix Watch Instantly. Amongst the sea of available streaming titles, the movie looks better suited for a rainy day when you're stuck babysitting young persons—but that's underselling it. Not only is Tangled a great animated film, it's a great film. Period. And one of the best of 2010, for that matter.
Featuring a cast of colorful characters (including a militant horse and an adorable chameleon), Tangled was obviously designed to appeal to the wee ones, but here's why you may consider taking it a look at it yourself:
Who Made It: Walt Disney Animation (the folks who aren't Pixar), who have been working steadily since Snow White, but only recently returned to the "fairy tale" brand that made them famous (see the underrated Princess and the Frog). Tangled is directed by Nathan Greno and Byron Howard, who previously sharpened their skills on Mulan before directing their first Disney feature, Bolt.
Who's in It: The voice talent of Mandy Moore, Zachary Levi (Chuck), Ron Perlman (Sons of Anarchy), Donna Murphy, Jeffrey Tambor (Arrested Development)
What's It About: Tangled extrapolates the time-honored story of Rapunzel into a Disney-fied adventure flick. After being enchanted by a magic flower, the wee princess Rapunzel is kidnapped by a decrepit old woman, Mother Gothel, and locked away in a impenetrable tower. Every year, Gothel utilizes Rapunzel's imbued locks to revive her youth—until the savvy blonde works out an escape plan with a bumbling thief named Flynn Rider.
Why You Should Watch It: At first glance, Tangled might be too cute and cuddly for an adult looking for sophisticated entertainment. Don't let outside appearances fool you. The movie's infused with everything that made older Disney animation—from Walt's early films to the late '80s/early '90s, 2D revival of Little Mermaid, Aladdin and Lion King—genuinely magical. Tangled doesn't reach for the pop culture-infused, gag-a-minute style of Dreamworks movies or the dramatic intensity of Pixar, but completely owns the difficult balance of touching, coming-of-age story (as so many of Disney's princess movies were), fantasy romance and slapstick comedy. There's no shame in being a "nice" movie.
The story is simple enough that directors Greno and Howard were able to relish in the flourishes of what makes animation so engrossing—even in a 3D plane. Tangled mimics the Disney look while adding another layer of artistry. The movie looks like an expressionist painting brought to life, the colors soft and blooming. Animated light has never looked better, especially in a scene depicting the lighting of a thousand lanterns (see above). Beautiful stuff.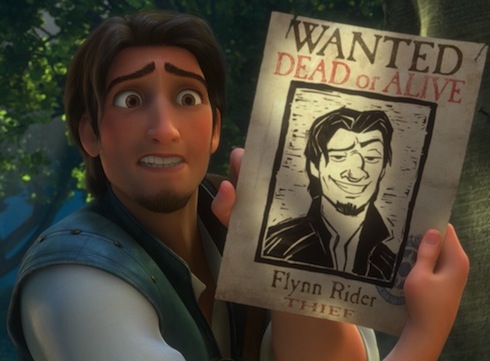 If that makes it sound like Rapunzel and Flynn spend most of their time frolicking around green pastures, basking in the warm glow of the sun, let me slip in a little spoiler: Tangled features one of the better executed action scenes of 2010. In one scene, when the duo find themselves running from Gothel's goons, the simple chase turns into a set piece straight out of The Legend of Zorro, canyon and all. It's an achievement to deliver those kind of thrills in animation.
Tangled knocks it out of the ball park with a hefty helping of Broadway-style songs. Composed by go-to Disney collaborator Alan Menken (Mermaid, Beauty and the Beast, Aladdin and, most importantly, Newsies), the movie's soundtrack features a good mix of upbeat crowd-pleasers and elegant ballads. There's even a song featuring drunken vikings—literally, something for everyone. And the talent is there: no matter what you think of Mandy Moore the live-action actress, her animated counterpart is smart, sassy and can belt out a tune. Same goes for Levi—easily the biggest surprise of the movie—and theater staple Donna Murphy, who makes for one of the liveliest animated villains in some time.
I've met a lot of people who won't touch animated movies. They don't work for them. To that I say: just because your kids might love it, doesn't mean you can't too. Give Tangled a try on Netflix—you won't be disappointed.