Harrison Ford to Return for New 'Star Wars' Movies — REPORT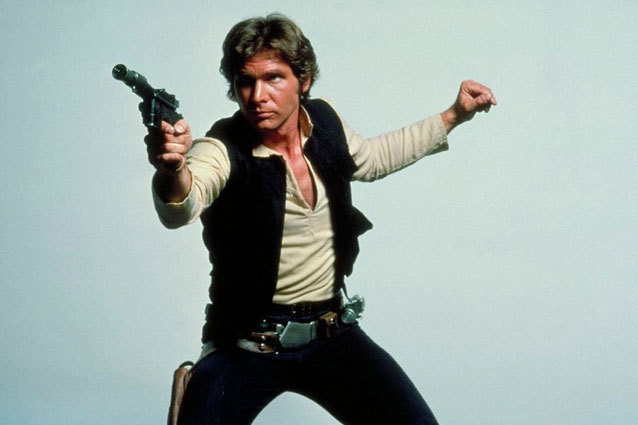 The Star Wars prequels may not have lived up to expectation, but they at least quenched curiosity for where many of George Lucas' characters came from. We learned about the origins of the Skywalkers, of Obi-Wan, of Boba Fett. But Han Solo's personal history remains up to the imagination — or at least, up to extracurricular reading on the subject.
Before finding out where Harrison Ford's cocky smuggler came from, we are setting up to find out where he ended up: Latino Review reported via Fox News Latino that 70-year-old Ford is returning to the galaxy far, far away to portray Solo in Disney's developing Star Wars trilogy. Hollywood.com has reached out to Ford's reps for confirmation, but they were not immediately available for comment.
RELATED: Will Mark Hamill and Carrie Fisher Be in the New 'Star Wars' Movies?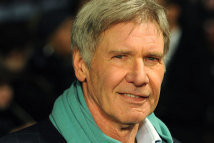 The broadcast did not specify which of the developing Star Wars films will feature Ford — in addition to the sequel trilogy in the works, Disney has also announced production on several standalone character films, with early reports suggesting that the studio was developing one for Han Solo himself. This movie, however, looks to tell the story of a young Solo (ostensibly, the pre-A New Hope criminal who consorted with the likes of Jabba the Hutt and Lando Calrissian). Unless said feature is aiming for a Ranging Bull-esque timespan, we might expect Ford to be making his appearance in another of the developing Star Wars movies, and leaving the standalone Han Solo pic to a younger actor.
RELATED: Standalone Yoda Movie in the Works?
But it's not at all shocking that Solo's character might play a major role in the upcoming trilogy. Fan speculation has planted the yet unseen children of Han and Princess Leia center stage in the sequels. in said case, we can anticipate a return of Carrie Fisher as well — and, we can hope, Mark Hamill back as Uncle Luke. But until specific details of the premise are announced, we can only wonder what Ford's potential involvement might entail… not to mention if the 70-year-old actor will still be able to make the Kessel Run in under 12 parsecs. No easy feat, even for a young man.
[Photo Credit: 20th Century Fox]
---
From Our Partners: 

'Groundhog Day' Cast: Where Are They Now?

Bradley Cooper Dancing Is Surprisingly Awkward