Liam Neeson Is in a Real Movie Again! — Martin Scorsese's 'Silence'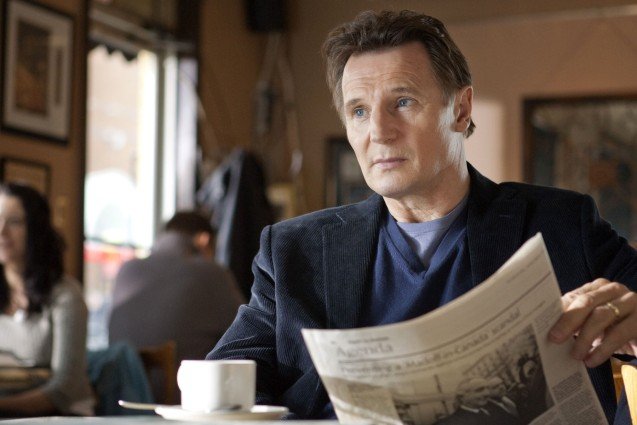 Sony Pictures via Everett Collection
Liam Neeson is actor will star in Martin Scorsese's upcoming film silence, an adaptation of a novel by Shusaku Endo that follows a group of 17 century Jesuits that seek to bring Christianity to a xenophobic Japan. The film will also star Ken Watanabe and Andrew Garfield.
With the runaway success of Taken, Neeson has grown comfortable in his new found niche as bankable action star over 60, and while there's always a place for breezy, empty-headed action films, There's no plane of existence that needed a second Taken film, let alone a third, which is scheduled for this year (first it was his daughter, then it was him, there's literally no on left to be taken). But it wouldn't be an issue if Liam was the only one cranking out old-man actioners, but it's turned into a full blown trend. Now with Neeson's own Non-Stop and the Kevin Costner's 3 Days to Kill turning the bend in February, "the retired CIA agent who needs to come out of retirement to help protect his family" genre has enough films to fill its own Netflix category.
It turns out that we miss the old Liam Neeson. The one that could rend hearts like he does in Schindler's List, and with upcoming roles in films like Seth MacFarlane's A Million Ways To Die In The West, The Lego Movie, and Non-Stop we were afraid that the actor had lost any desire to really get serious, and take on something with more dramtic meat than plastic bricks or western screwball comedy. His casting in Scorsese's latest venture does give us hope that we will see a return to form for Neeson, and see the actor find some more balance in is acting roles. It's about time for the actor, who has spent far too long slumming around in Taken sequels and other half-baked thrillers, to really showcase his dramatic chops.