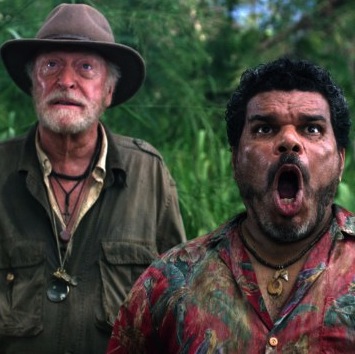 This week, Warner Brothers invites you to Journey 2: The Mysterious Island. The sequel to 2008's Journey to the Center of the Earth is the story of a young man searching for his lost grandfather on an uncharted island. He is accompanied by mother's muscle head boyfriend, as well as two other unlikely adventurers; one of whom is the pilot of the helicopter that crash lands on the island. Starring as the beefy guardian of the protagonist is Dwayne Johnson (née The Rock). The Rock, who as we all know started his career as a professional wrestler, has proven to be quite the box office draw since making the leap to film.
But here at Under the Radar, what interests us just as much as a big star (quite literally in the case of The Rock) is a talented character actor who may not get as much recognition. Such is the case with The Rock's Journey 2 costar Luis Guzman. Guzman has been working in Hollywood for many years and has appeared in more major, well-known films than we can count. We've compiled this list of some of our favorites.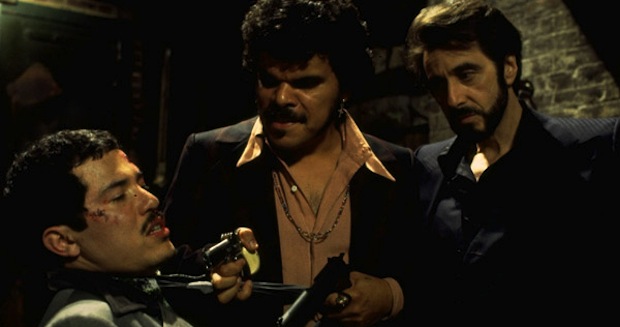 Al Pacino, a decade after portraying Tony Montana in Scarface, reteamed with director Brian De Palma to bring us another iconic Hispanic gangster in 1993's Carlito's Way. Pacino's Carlito Brigante is a former drug kingpin trying to go straight upon his release from prison, but his return to his old neighborhood thrusts him back into the life he thought he'd left behind. A phenomenal film, Carlito's Way features a number of great performances, in particular that of Sean Penn as a corrupt lawyer. To his credit, Guzman stands out as well as one of Carlito's oldest friends, who goes on to become his right-hand man.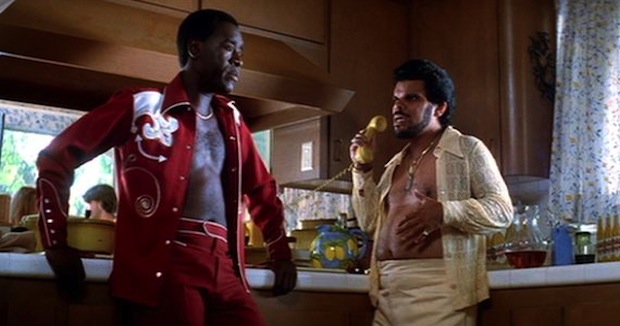 Paul Thomas Anderson's Oscar-nominated 1997 film Boogie Nights is a wild exploration of the nefarious world of the adult film industry in the 1970s and 1980s. The film features an outstanding ensemble cast that includes Mark Wahlberg, Julianne Moore, Philip Seymour Hoffman, John C. Reilly, Burt Reynolds, William H. Macy, Heather Graham, and, of course, Luis Guzman. Guzman plays a flashy club owner whose hot nightspot serves as a place of introduction for many of the film's colorful characters.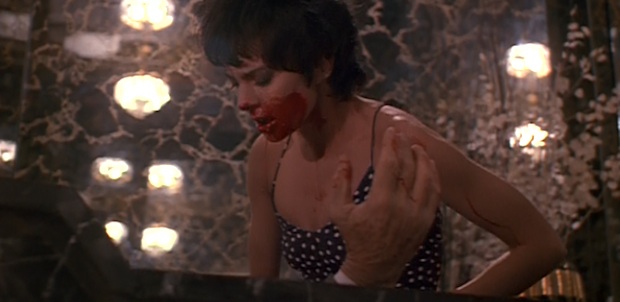 Despite the fact that, these days, you can't throw a wooden stake without hitting a vampire movie, 1992's Innocent Blood is truly fantastic. It's the story of a beautiful vampire named Marie living, and feeding in Pittsburgh. The thing that makes her unique is that Marie has a very distinct craving…for Italian. She bites the local mafia boss, but in doing so, breaks one of her cardinal rules: she doesn't kill him. Before long, the city is awash in undead criminals. Innocent Blood is John Landis' darkly comedic mash up of horror and gangster films, and the combination makes for a decidedly different kind of underworld. With his appearance the film, Guzman adds yet another prominent director to his resume.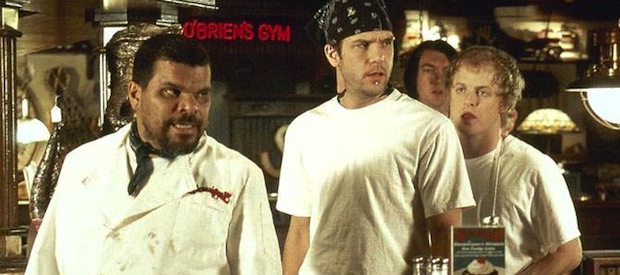 While not necessarily one of his artier film roles, Guzman's turn in the 2005 comedy Waiting never fails to slay us. He costars with Ryan Reynolds, Justin Long, and Anna Faris in this vulgar examination of the darker side of waiting tables and the nightmares inherent in working for tips. Guzman plays a member of the kitchen staff at popular restaurant Shenaniganz who engages in a rather disgusting version of show-and-tell with the other staff members. Our advice: don't look down.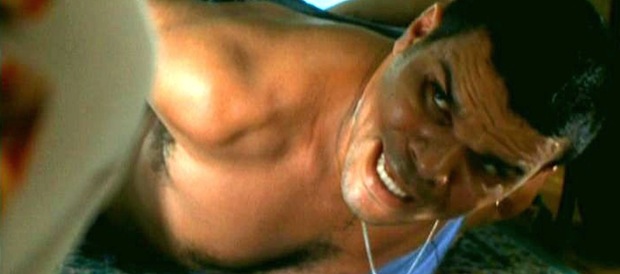 Steven Soderbergh adapts the work of legendary crime novelist Elmore Leonard to create a smooth, sexy neo noir in 1998's Out of Sight. It's a classic story of cops and robbers, of murder and mayhem. Starring George Clooney and Jennifer Lopez, Out of Sight is easily one of the best crime films of the last fifteen years. Guzman plays Chino, an escaped convict who fancies himself a much harder criminal than he actually is. One of the film's most memorable moments is the scene in which Lopez's Karen Sisco, a US Marshall, easily takes him down single-handedly while he comically professes his dubious innocence.