Summer 2011 has been solid, if unspectacular – both for us moviegoers and for "them," the studios. We've had enjoyable, quality-leaning popcorn fare like X-Men, Thor and Super 8 – and there's still hope for Cowboys & Aliens and Harry Potter, among others. Meanwhile, "they" have had dependable, albeit predictably subpar, blockbusters in Pirates 4 and The Hangover Part II, with shoo-ins like Transformers, Zookeeper and Captain America yet to come. It's all rather ho-hum in the end – and worth raising the question: With summer 2012's almost weekly barrage of event movies and guaranteed megahits, is summer 2011 the appetizer to its entree (er, the iPhone 4GS to its iPhone 5)? Here's why we ask.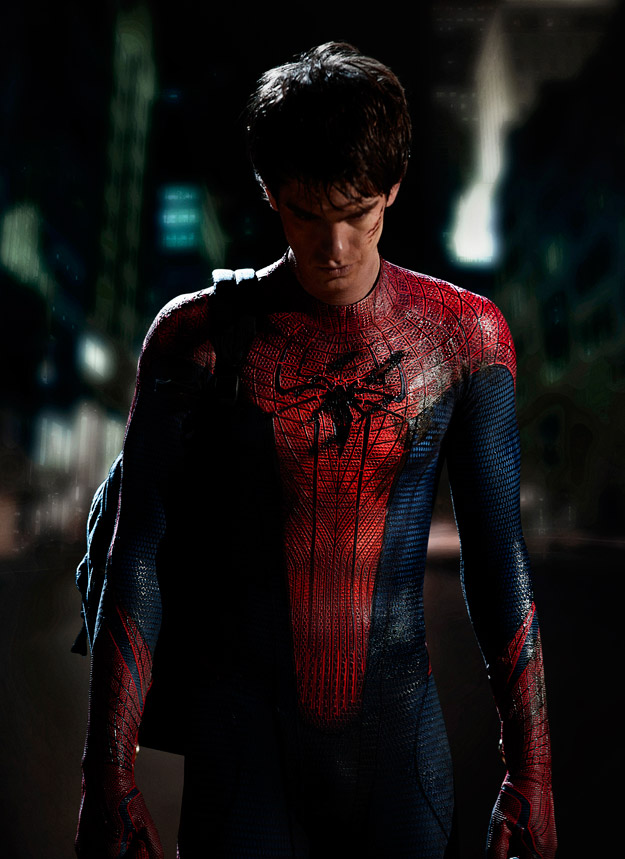 ="">
Superheroes
The Dark Knight Rises
: Add up all the excitement over every movie this summer, and it still wouldn't equal that of the
Dark Knight
sequel, more than a year before its release. Even a minor casting tidbit can generate major traffic for movie sites and send the twitters atwitter – and such immeasurable buzz is how excitement is gauged these days. It's just part of what makes
The Dark Knight Rises
the most anticipated movie of next summer, if not all of 2012. (7/20/12)
The Amazing Spider-Man
: The completely overhauled franchise seems a risky proposition for Sony/Columbia: The budget isn't really changing all that much, but the names (Andrew Garfield's isn't exactly household) and storyline are, with the focus shifted toward Peter Parker's younger days. Still, moviegoers aren't going to turn down a superhero flick of this magnitude during summertime, and it's not like we're talking about a Spider-Man musical or something. (7/3/12)
The Avengers
: Iron Man, Thor, Captain America, the Hulk and others from the Marvel universe – with Geekus Christ himself, Joss Whedon, behind it all? It's orgasmic for comic-book nerds, sure, but make no mistake: Even the most casual moviegoers have been excited since the announcement of this
Ocean's Eleven
of superheroes. Not bad for the FIRST. MOVIE. OF. THE. SUMMER! (5/4/12) Adaptations
Battleship
: We're a little uneasy about the whole board-game-adaptation thing, but
Monopoly: From Boardwalk to Broke
this isn't. It's Peter Berg directing, a $200 million budget, and, well, battleship scenes. Plus, we get to see Rihanna try to act, Brooklyn Decker try to act again, and female moviegoers try not to squirm at the sight of Taylor Kitsch and Alexander Skarsgard in their tight naval uniforms – and perhaps out of their tight naval uniforms. (5/18/12)
Dark Shadows
: Another Burton-Depp-Bonham Carter collabo, another roughly billion dollars for the studio. But Warner Bros. isn't alone in its rabid anticipation: Fans have more than approved the gothic-even-in-PG-movies Burton for this gig, an adaptation of the dark 1960s soap of the same name that deals with vampires, of the non-
Twilight
ilk. With Depp as the beloved bloodluster Barnabas Collins and Seth Grahame-Smith, who knows a thing or two about making bloodplay fun (read
Pride and Prejudice and Zombies
,
Abraham Lincoln: Vampire Hunter
), responsible for the script, there's high hopes for
Shadows
– and confidence from fans. (5/11/12)
Abraham Lincoln: Vampire Hunter
: It's hard to believe that it's been almost 150 years since Abe Lincoln's assassination, and we're seeing a movie about his days as a vampire hunter before his biopic; at this point, it's also more exciting. Based on Seth Grahame-Smith's bizarro Lincoln novel of the same name (he also co-adapted the screenplay),
Vampire Hunter
looks to be one of the most original – even though its story isn't – offerings of the crowded season; it's certainly got the most self-explanatory title. Expect bloody, gory fun. Lots of it. (6/22/12)
Snow White and the Huntsman
: The first of roughly 200 opportunistic modern-day takes on the ol' Grimm bros fairy tale (we can thank Tim Burton'
Alice in Wonderland
for the oh-so-slight uptick in greenlit fairytale movies) coming your way,
Huntsman
promises to be the darkest of the bunch – you know, death, revenge and stuff. And while that's not necessarily quite enough for us to get overly excited, Universal had millions at "Snow W--". The fact that it stars Kristen Stewart in the title role is icing. (6/1/12)

="">
="">="">Animation
Madagascar 3
: All the main players are back for the third installment in this DreamWorks cash cow, and there's no reason to think fans' excitement – or the movie's resultant box office – will wane whatsoever. One little twist, however (and frankly, one of the weirder indie-mainstream marriages in ages), that those who don't fall in the target demographic might find interesting: Noah Baumbach, of angsty, artsy drmedies like
The Squid and the Whale
, wrote the screenplay! (6/8/12)
Brave
: There's an all-encompassing keyword attached to
Brave
– one that piques excitement, promises quality and Oscar nominations, and instantly drums up hundreds of millions of virtual dollars at the box office: Pixar. The studio's first fairy tale epic promises darker undertones than we're used to seeing, and tells the story of a Scottish warrior heroine. And did we mention it's Pixar? (6/22/12)
Ice Age: Continental Drift
: More of the same from this verrrrry outdated (get it? Ice Age? Sorry.) franchise, with some J. Lo-voicing action thrown in, because she was relevant again when this thing was filming.
Ice Age
might not seem worthy of a mention on our list – not many people penciled it in to their iPhone calendars when it was announced a couple years ago – but for its built-in blockbuster powers, we had to. Oh, and it's in 3-D! Don't see much of that very much these days. (7/13/12) Sequels*
The Bourne Legacy
: It lost Damon and Greengrass, but the Bourne franchise soldiers on with truly two of the most sensible replacements imaginable: Oscar nominees Jeremy Renner (
The Hurt Locker
) and Tony Gilroy (
Michael Clayton
) as star and director, respectively. That is just about the least amount of drop-off conceivable after losing the aforementioned titans – and they may even bring something to the table that Damon and Greengrass couldn't. Be excited. (8/3/12)
MIB 3
: This could best be summed up thusly: No one (except perhaps Columbia Studios and Will Smith's team of accountants) was itching for a third
Men in Black
installment, especially a full decade after the previous
MIB
– but the relative lukewarm excitement towards it trumps the hell out of any of this summer's threequels (or fourquels or fivequels). Granted, about 75 percent of said lukewarm excitement is due to the fact Flight of the Conchords' Jemaine Clement is in it, but still. (5/25/12) *Also see:
The Dark Knight Rises
,
Madagascar 3
and
Ice Age: Continental Drift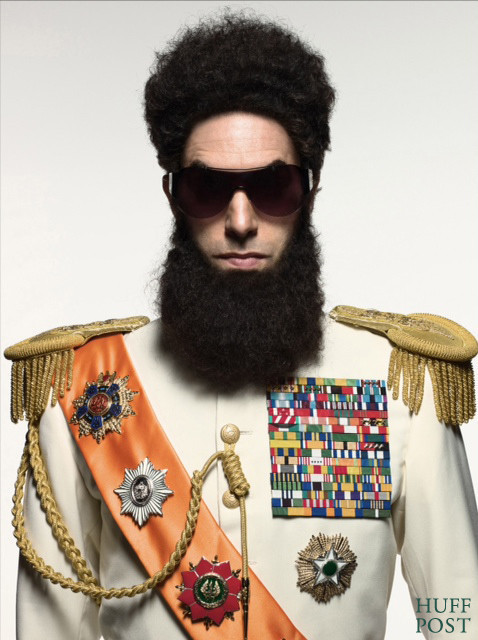 ="">
Miscellaneous The Dictator: No one knows what this thing is about – Paramount's synopsis doesn't provide much insight: "the story of a heroic dictator who risked his life to ensure that democracy would never come to the country he so lovingly oppressed" – and that's rather refreshing. We do know that it re-teams star Sacha Baron Cohen and director Larry Charles (oh, and Megan Fox), so it's fair to expect something controversial and envelope-pushing, something between R-rated sociopolitical satire and, well, Borat. And that's nice to see nestled between superhero movies. (5/11/12) Ted: Family Guy creator Seth MacFarlane brings his boundary-pushing brand of humor to the big screen for the first time as writer, director and voice star of Ted. In the live action/CG-animated comedy, he tells the story of John Bennett (Mark Wahlberg), a grown man who must deal with the cherished teddy bear who came to life as the result of a childhood wish…and has refused to leave his side ever since. If that all sounds press release-y, it should. But we're sold. (7/13/12) Prometheus: What started as a quasi-prequel to Ridley Scott's Alien turned into ... something else. The plot is being kept heavily under wraps, but everything that is known (i.e., a cast including Noomi Rapace, Charlize Theron and Michael Fassbender; a script co-written by Lost's Damon Lindelof; and Scott's penchant for BIG movies) is confidence-inspiring. The probability that Prometheus is at least heavy on outsize sci-fi-ness only helps. (6/8/12) Also... What To Expect When You're Expecting: It's been a New York Times bestseller for almost three decades now – why NOT make it into a movie?! Who cares if it's essentially an instructional book?! Cameron Diaz and the recently cast J. Lo star in what is more or less a Mother's Day gift and a male punishment. (5/11/12) Rock of Ages: The Tom Cruise-starring musical you keep hearing about, based on the Broadway hit of the same name and directed by Adam Shankman, who did the same thing with 2007's Hairspray. It's Tom Cruise's last shot at a return to pre-couch-jump stardom. 'Til Mission: Impossible Ghost Protocol. (6/1/12) I Hate You, Dad: The obligatory summer "comedy" from truly the most consistent box office star in the world, Adam Sandler. Should be eh-mazing, again. (6/15/12) Jack the Giant Killer: The Usual Suspects team of Bryan Singer and Christopher McQuarrie reunite for this quasi-take on Jack and the Beanstalk. Which means it'll probably be different from their last collaboration, Valkyrie. Which means it'll probably be good. (6/15/12) Here Comes the Boom: See I Hate You, Dad, above, and replace "Adam Sandler" with "Kevin James." And subtract "the most consistent box office star in the world." (7/27/12) Total Recall: This one exciting for us fans of the somewhat unappreciated Schwarzenegger sci-fi original. Colin Farrell plays the Ahnold part, with Underworld's Len Wiseman directing. As for the tri-boobed prostitute, we have a lot of casting ideas, but that's a whole other feature. (8/3/12) G.I. Joe 2: Cobra Strikes: The Rock slides into this mother of all unwarranted sequels – from the guy who directed the mother of all unwarranted biopics, Justin Bieber: Never Say Never. And it'll still be a blockbuster! (8/10/12) Southern Rivals: The blockbusterist comedy is saved for last in summer '12. Two of the genre's biggest names, Will Ferrell and Zach Galifianakis, play political enemies in this one. It remains to be seen what kind of effect this will have on the presidential election a few months later. (8/10/12) The Expendables 2: Sly Stallone won't be returning to the director's chair for this one. Everything else is seemingly identical to the original – maybe even the plot. (8/17/12) ="">