An Exclusive Peek at 'Looking' with O-T Fagbenle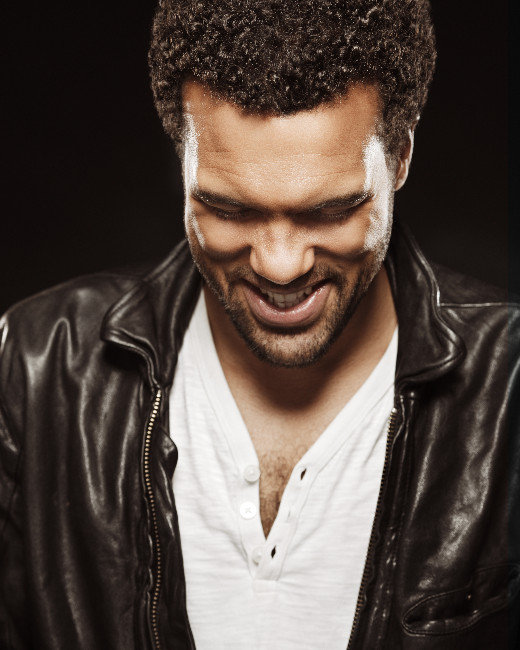 Shalina Photography
The upcoming HBO series Looking has already been compared to two post-feminist dramedies that firmly planted their flags in the sexual landscape of the 21st century, Sex and the City and Girls. But like those groundbreaking shows, your ability to find the sexual candor of Looking authentic might depend entirely on regionalisms or a generational divide.
Although that might be moot when it comes to O-T Fagbenle. While the other characters can hide behind a scrim of sexual choices, his rendering of Frank makes him the most easily visible character on the show. He seems oddly unconflicted, exactly the kind of queer everyman a show like Looking needs.
Even if Frank doesn't feel completely recognizable to you, you will likely wish he were, which is why we wanted to sit down with O-T Fagbenle. What better place to turn for insights into Looking than the actor playing the most centered character on the show?
So, O-T, we might as well start at the deep end of the pool. Looking calls some of the contemporary orthodoxies of gay life into question while it reinforces other ones. Are there aspects of the show that seem particularly true to you? Are there any you struggled with?
My experiences with people who are gay are so eclectic and diverse (as are my experiences with people who are straight), that having lived in the 'straight world' my whole life I recognize more similarities than differences. On the series, our gay characters are in long term relationships, short term relationships, online dating, struggling with the facts of being older and single – all things that straight, bisexual, and almost every other shade of the sexual spectrum deal with. Sure they have gay friends and go to gay bars but I think it's true to say the most interesting things about these characters isn't their sexual orientation, It's their individual perspectives on life and how they deal with looking for love, sex and friendships.
Gay characters have become fairly familiar on the small screen. Would you say Looking is breaking new turf in terms of representation, and did you feel some responsibility to "get it right?"
When representation of the LBGT community was much more scarce in the media, I think there was some kind of pressure to encapsulate an entire community in a single character – this can often be a fast track to generalization and stereotypes. Michael Lannan and Andrew Haigh are so talented at bringing subtle and defined characters to the fore that the gay characters are real and identifiable without being these stock characters out of gay folklore. It's refreshing!
The pressure to "get it right" was definitely there for me, I didn't want to mess this bad boy up so I asked if HBO would fly me to San Francisco before the shoot, so I could spend more time researching and getting a feel for that amazing city and the places were Frank might hang out. I also pretty much tried to stay in character during the entire shoot, which was interesting.
Perfect segue. Because of its significance in American gay history, San Francisco is practically the show's main character. As a Londoner, can you give us some insights into your process for unveiling the soul of the city?
I cycled and walked around San Francisco a lot, made local friends, partied in The Mission, The Castro, the Folsom Fair, spoke to the homeless a lot.  I also visited the nude beaches and the redwood forests – there is a lot to do in San Fran. I definitely think I scratched the surface but it's an evolving city so it would take time to get your whole finger in. Shout out to Oakland – that place is cool as #%!*.  
There is something off-the-cuff about your reading of your character, Frank. Is he someone you were already familiar with, or was he something of a surprise to you?
Thank you … I think!  Walt Whitman said of himself  'I am large, I contain multitudes,' and I definitely recognize Frank very within my multitudes! Playing him was mostly a matter of allowing myself to reveal some inner shades of me.
When we meet Frank, he is the boyfriend of the only coupled character in the show, Agustin (Frankie J. Alvarez). It's clear from the start that Frank has his hands full, but he seems unfazed by Agustin. Is he simply uncomplicated, or is something else going on there?
Frank is a healer, he desperately wants that independent and troubled lover that he can soothe and tame. He knows if he plays the 'Mom' and tries to control Augustin too hard and too quick it will push his love away. He's playing the long game. 
If you were having coffee with Frank, what advice would you have for him about his new boyfriend?
Haha! Umm. Maya Angelou once said 'When someone shows you who they are … believe them.'  It's good advice for Frank but hell, I'd give that advice to anybody.