'Iron Man 3' Has So Many 'Hey, It's That Guy!' Roles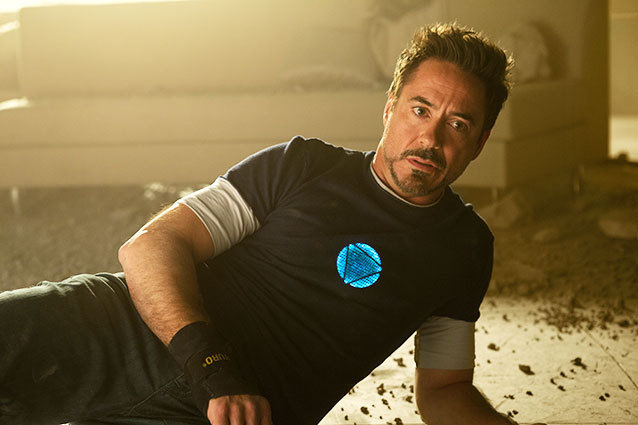 Warning: This post contains minor spoilers from Iron Man 3.
Robert Downey Jr., Gwyneth Paltrow, Don Cheadle, Ben Kingsley, Guy Pearce, blah, blah, blah, who cares, right?
We get it, Iron Man 3, you've got an impressive starring lineup. You've got blockbuster heroes, Oscar-winning thespians, and critical powerhouses alike. But what about your second… er, third tier of bit players? The Marvel threequel might be front-loaded with glory, but the real fun comes from the handful of its supporting characters. More than a few of these one-scene wonders — these mighty set-fillers and exposition deliverers — will conjure a passionate, "Hey, it's that guy!" from eagle-eyed audience members. You'll instantly recognize a couple of noteworthy faces from film and television past making up Iron Man 3's backdrop. Here are a few faces bound to incite some fan boy glee during Tony Stark's latest turn…
Hey, it's Rosenfield from Twin Peaks!
The stakes are high in Iron Man 3 — in fact, they go all the way to D.C.. But you might recognize the Marvel movie's Vice President Rodriguez from our country's other Washington: early in the actor's career, he immortalized the caustic and impatient, however expertly competent FBI forensic analyst Albert Rosenfield.
Hey, it's Max from Happy Endings!
The ABC sitcom's slovenly, selfish breakout character Max Blum would be as out of place as possible in a superhero movie… but this doesn't seem to have stopped actor Adam Pally from landing a part as tech professional Gary, a Tony Stark aficionado whose gushing nearly gets in the way of a rescue mission. Not a huge leap from Max by any means, and a funny one to boot, but at least this incarnation of Pally seems to have earned steady job.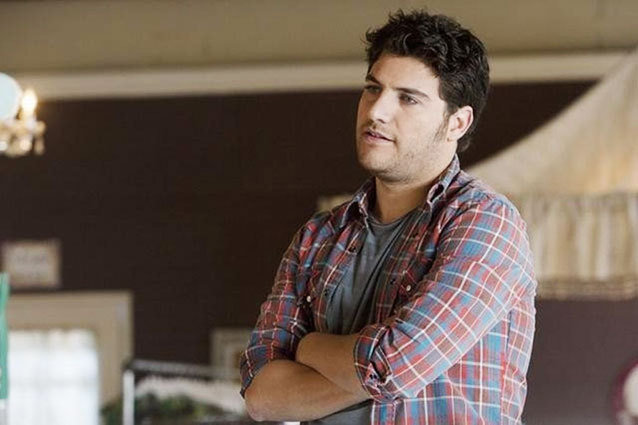 Hey, it's Bill Maher, and Joan Rivers, Thomas Roberts, and Pat Kiernan!
By now, you should be accustomed to the whole media reel trope in superhero movies like Iron Man 3. This time around, we get a few jabs about Stark and the villainous The Mandarin from pundits and talk show hosts like Maher, Rivers, Roberts, and a few more. And if you're a New York local, there's an extra bonus: Pat Kiernan of NY1!
Hey, it's that lady from Winter's Bone!
Or, if this is more your tastes, Martha from True Blood (or Patty from My Name Is earl, for that matter). The omnipresent actress Dale Dickey shows up in the latest Marvel endeavor as an important plot point in Tony Stark's investigation of The Mandarin's nefarious ploy…
Hey, it's Charlotte from Lost!
This one is only for those vehemently opposed to blinking. Lost fans will recall, in the series' weakest chapter, English actress Rebecca Mader portray cultural anthropologist (with a penchant for time jump-induced nosebleeds) Charlotte Lewis. Although she might have overstayed her welcome on the island drama, Mader only has a split second of screen time in Iron Man 3, appearing as a brutal baddie hoping to take down Don Cheadle.
Hey, it's Stan Lee… obviously.
Yeah, he's got a cameo in this one, too… we won't give it away, but it's a scene that'll inspire a smirk for sure.
Let us know if you spot anyone we missed!
Follow Michael Arbeiter on Twitter @MichaelArbeiter
More:
'Iron Man 3' Review
'Iron Man 3' Has 42 Iron Man Suits? We Design a Few More…
How 'Iron Man 3' Can Avoid the Trilogy-Ender Curse
---
From Our Partners:


Beyonce Flaunts Bikini Bod for H&M (Celebuzz)


33 Child Stars: Where Are They Now? (Celebuzz)