Jodie Foster Will Be 4th Youngest Winner of Golden Globes' Lifetime Achievement Award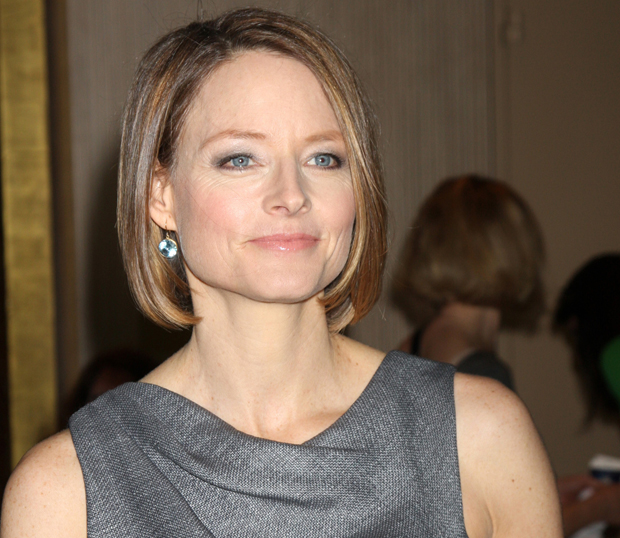 The Golden Globes have been handing out their prestigious Cecil B. DeMille Award since 1952, when the honor's legendary director namesake took home the lifetime achievement honor for the very first time. DeMille was 70 years old when he was bestowed with the award, his 40-year career spawning epics like Cleopatra, The Greatest Story Ever Told, and The Ten Commandments.
This year, the award will go to an actress and director whose relatively short career has been equally impressive: Jodie Foster.
At 50, Foster will be the fourth youngest recipient of the Cecil B. DeMille award. Younger recipients include 1958's Buddy Adler (age 48), 1967's Charlton Heston (age 43), and the youngest winner, 1962's Judy Garland, who was only 39 when she took home the all-encompassing career award.
Foster will join the ranks of modern Demille winners Steven Spielberg, Martin Scorsese, Robert De Niro, and Morgan Freeman. She is also the first woman to be honored since Barbara Streisand in 2000.
Those are some heavy Hollywood hitters, but unlike most of her contemporaries, the 50-year-old Foster has been working for nearly her entire life. Foster found her first role at the age of three, starring in a commercial as the Coppertone baby. After jumping to TV, she quickly picked up the movie roles that would define her early career, like Disney's Freaky Friday and Scorsese's gritty drama Taxi Driver, a film that earned Foster an Academy Award nomination at the age of 15. She would eventually pick up the Best Actress award, twice in fact, for 1989's The Accused and in 1992 for The Silence of the Lambs (she found herself nominated a third time for 1994's Nell).
Through the '90s to the present, Foster has also established herself as a director. Her eclectic choices range from a horror episode of TV's Tales from the Darkside, the family drama Little Man Tate, the quirky Home for the Holidays, and the challenging portrait of mental illness, 2011's The Beaver. Foster will also direct an upcoming episode of the Netflix show Orange Is the New Black.
After stars and directors win the Cecil B. DeMille Award, their careers often continue to thrive — even more so in the case of past winners like De Niro (2011), Scorsese (2010), and Harrison Ford (2002). Foster has plenty on her plate for the future, including new directorial prospects and a role in the upcoming sci-fi flick Elysium. Has Foster done enough in Hollywood to earn a lifetime achievement award? You bet — but she also has plenty in the works that will add to her already monumental career.
[Photo Credit: WENN]
Follow Matt Patches on Twitter @misterpatches
More:
Comic-Con 2012: Jodie Foster on How 'Elysium' Predicts the Future (And It Doesn't Look Good)
Movies That Are Worse TV Show Ideas Than 'Silence of the Lambs'
'Catching Fire': Hire a Woman! Five Who Should Take Over 'Hunger Games'
From Our Partners: